Discover digital trends that deliver dazzling experiences.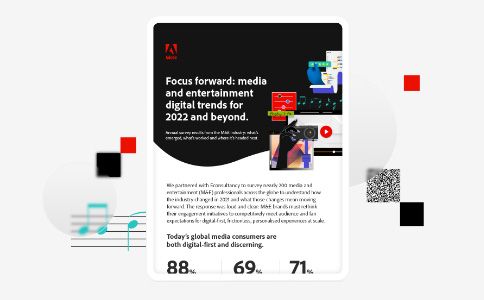 The competition to get and keep the attention of audiences, fans and subscribers is fierce. To get a pulse on how media and entertainment brands are responding, Adobe and Econsultancy surveyed leading industry professionals to discover what they had planned for the coming year.
Fill in the form to view the insights and digital trends you need to deliver personalised and frictionless experiences so you come out on top. And learn how a single view of customers, accelerated content creation and optimised data and creative activation will make you shine.
Adobe, the Adobe logo, Creative Cloud, and the Creative Cloud logo are either registered trademarks or trademarks of Adobe in the United States and/or other countries. All other trademarks are the property of their respective owners.
© 2023 Adobe Inc. All rights reserved.