Ring up better experiences by increasing trust.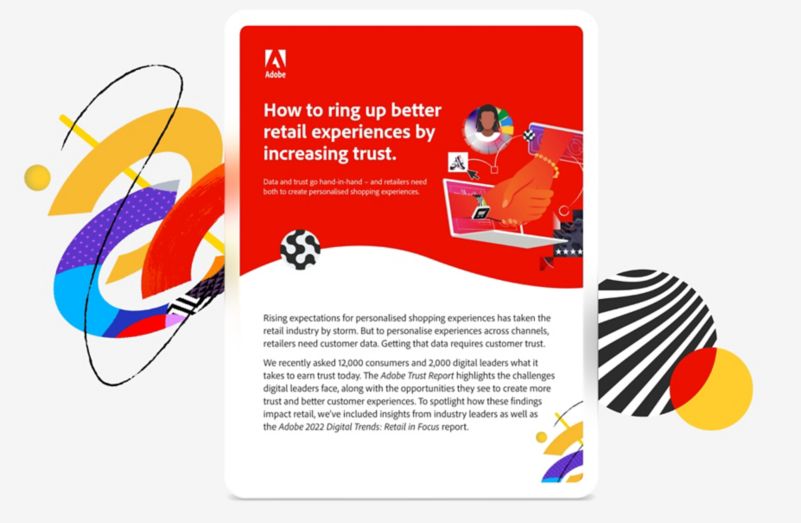 To get a better understanding of what it takes to earn trust today, we asked 12,000 consumers and 2,000 digital leaders about what challenges they face and which opportunities they see. View the How to Ring Up Better Retail Experiences by Increasing Trust infographic to learn why:
Retailers building trust with customers is now a make-or-break moment.
Data and trust go hand-in-hand.
Customers expect relevant content at the right time and place.

Please share your contact information to view the infographic.

Adobe, the Adobe logo, Creative Cloud, and the Creative Cloud logo are either registered trademarks or trademarks of Adobe in the United States and/or other countries. All other trademarks are the property of their respective owners.
© 2023 Adobe Inc. All rights reserved.