HOW WE HELP WITH B2B MARKETING
Prove and improve your B2B marketing impact with Adobe
Explore the sections of this page
---
---
Account-based engagement, lead management and attribution at scale
Today, the complexity of the B2B sales cycle is only made more complex by customers who expect B2C-type experiences. Companies need efficiency, agility and creativity when engaging with customer accounts, plus the ability to measure success through analysis and optimisation.
This is where Adobe comes in. Here's how.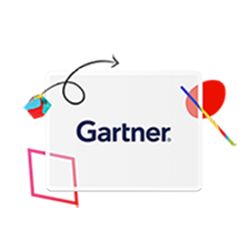 Excited to be a B2B marketing automation Leader.
Read 2021 Gartner® Magic Quadrant™ for B2B Marketing Automation Platforms to see why Adobe has been named a Leader. 
Personalised account-based marketing
Personalised engagements at every stage of the buying cycle
When it comes to engaging with a buying team of multiple individuals, cohesive experience is key — and personalisation is how you'll stand out. With Adobe, you'll get more reach, more agility and better account-based customer engagement.
With predictive content and A/B testing, you'll be on your way to delivering consistent and relevant customer experiences every time. And you'll be one step closer to implementing an effective ABM strategy that scales.
Explore the other products in this section
B2B analytics and Attribution
Understand and improve the journey with connected data
Gain a complete view of every B2B buyer's journey, including online and off-line touchpoints and quantify your marketing performance to understand the impact and ROI of every marketing channel.

With analytics and attribution, you'll begin to understand what content and buyer interactions are driving progression and revenue and which ones are not.
Explore the other products in this section
Sales and Marketing alignment
Consistency and collaboration for customer-facing teams
Enhancing sales performance and alignment with marketing starts with better data sharing and better-quality leads. With Adobe, you can increase marketing efficiency and ROI with productivity features, connected data and efficient workflows.
This teamwork between sales and marketing will help to create consistent and cohesive messaging as your prospects' buying teams go through the complex buying cycle.
Explore the products in this section
"That's what personalisation looks like in B2B marketing—the ability to roll out creative content in a way that's highly targeted and relevant."
Joerg Hufschmid
Marketing Manager, Panasonic Business Europe
---