The experience makes all the difference. Grow with Adobe Commerce.
Adobe Commerce is a flexible and scalable commerce platform that lets you create uniquely personalized B2B and B2C experiences, no matter how many brands you have.
A customized commerce solution to get you where you want to grow.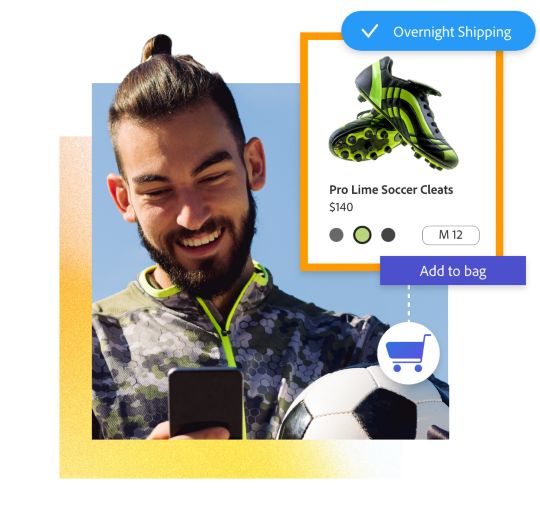 Boost conversions by tapping into powerful tools.
Create AI-driven personalized experiences — for B2B and B2C customers.
 
Deliver relevant content and promotions in real time.
Increase your team's productivity with AI-merchandising tools.
Use AI to deliver personalized site search, product recommendations, and browsing.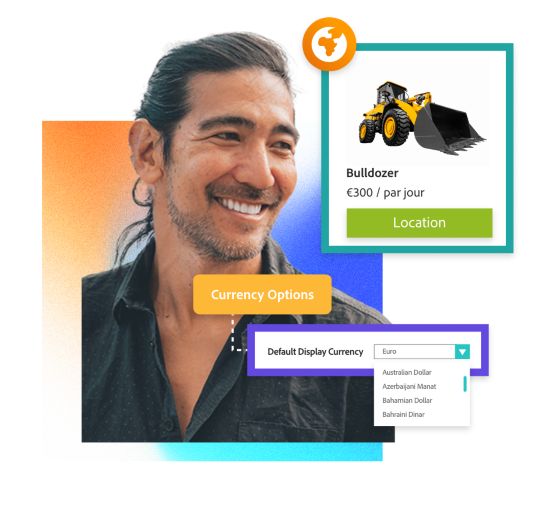 Manage multiple brands across channels and audiences while growing into new territory.
Extend your reach to new countries and customer segments, and evolve sales strategies from a single platform.
Oversee both your B2C and B2B sites and marketplaces from one interface.
Rapidly deploy dozens or hundreds of storefronts at scale.
Localize each site per brand, catalog, country, and currency.
Tailor the checkout experience to shoppers around the world with payment services.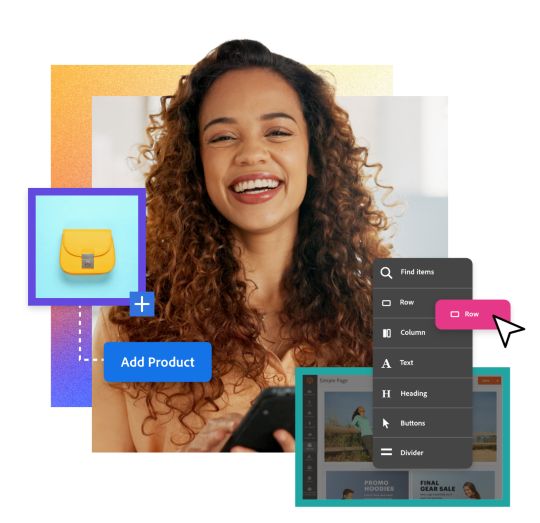 An enterprise platform designed for endless growth.
Use powerful developer tools and an API-first, headless solution to innovate quickly.

Quickly build custom apps and extend native capabilities with modern development tools and a serverless runtime.
Easily integrate or replace third-party services with a flexible API orchestration layer.
Build connected customer experiences across channels with a headless commerce platform.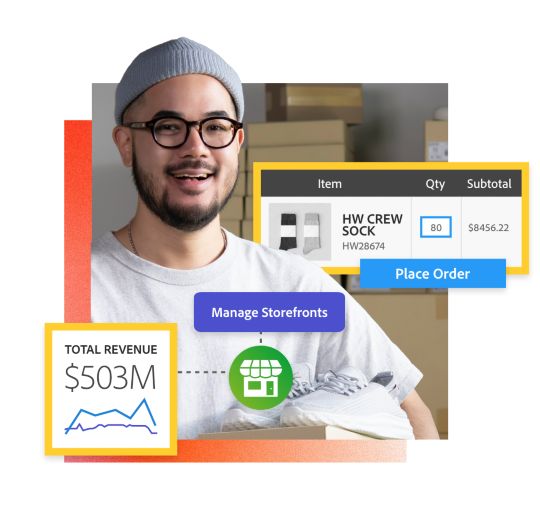 Get site performance, reliability, and speed — no matter the size of your business.
Advanced capabilities give you everything you need to provide personalized customer experiences at scale.

Deliver fast, flawless experiences during peak events with auto-scaling.

Reach your goals faster with the help of Adobe Managed Services experts.
Provide consistent and reliable customer experiences with cloud-native solutions and performance monitoring tools.
Operate and grow with confidence using a secure, compliant cloud infrastructure.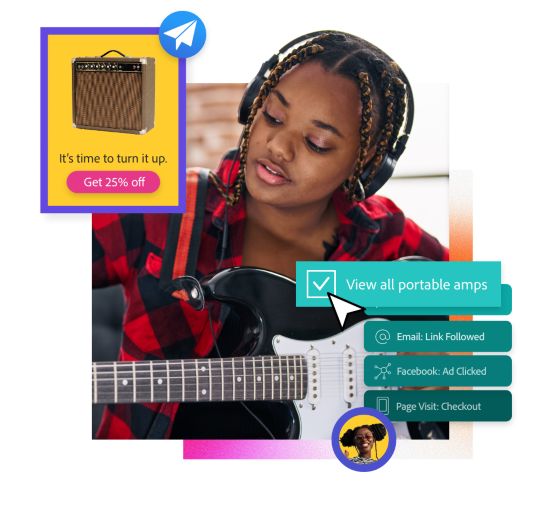 Power deeper personalization with integrated Adobe Experience Cloud solutions.
Get unmatched insights to understand customers better and deliver the experiences customers expect with these Adobe apps.
Share commerce data with Adobe Analytics and Adobe Real-Time Customer Data Platform to get a 360-degree understanding of your customers and business.
Use commerce data to personalize touchpoints with Adobe Target and Adobe Journey Optimizer.
Access product information within Adobe Experience Manager to deliver high-impact content in your commerce experiences.
Composable commerce built for business.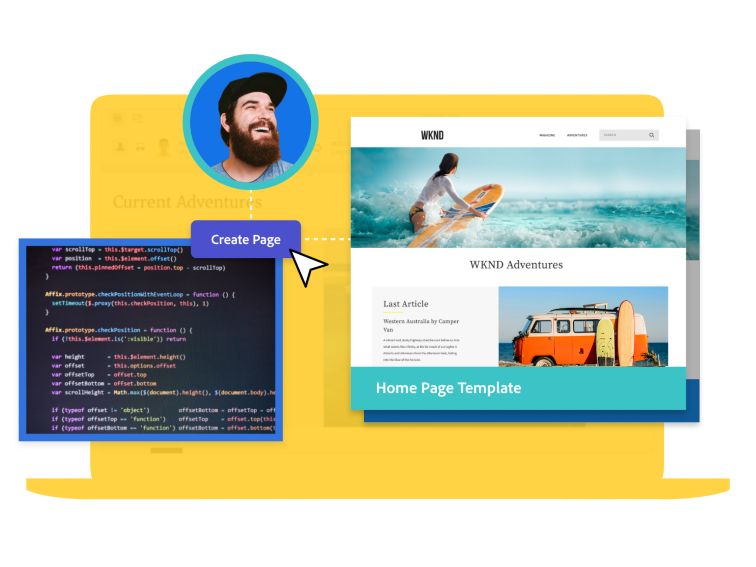 Give IT a sophisticated platform for innovation.
Adobe Commerce gives IT a solution that can launch personalized commerce experiences easily, quickly, securely, and without starting from scratch, including:
Getting to market fast with a secure, high-performance foundation of commerce functionality.
Out-of-the-box composable services can be deployed and adopted rapidly with the commerce foundation.
Building and integrating secure and scalable apps that extend native functionality and integrate with third-party solutions in a serverless PCI-compliant environment.
Customizing and integrating with App Builder tools that lower cost of ownership.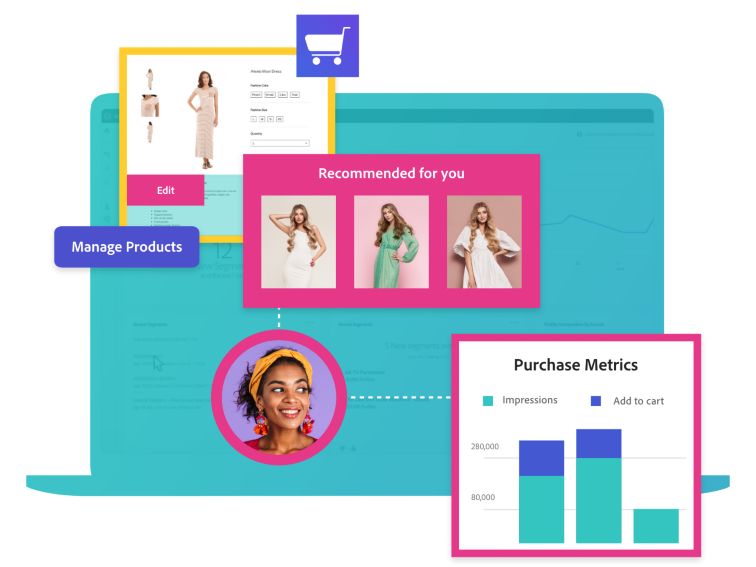 Empower commerce teams to reach new audiences.
Commerce teams get a platform that scales as customers and opportunities shift and change, with features such as:
Omnichannel personalization through commerce data
Personalized content, promotions, recommendations, and site search through AI and machine learning
Increased reach to new markets, brands, or business models
Business-specific, user-friendly tools with AI to boost marketing and merchandising
Apps and extensions to expand your commerce capabilities.
Choose from thousands of free and premium apps and extensions in the Commerce Marketplace to customize all aspects of your business. There's everything from back-office integrations with ERPs and order management systems to customer experience solutions like marketing and customer service.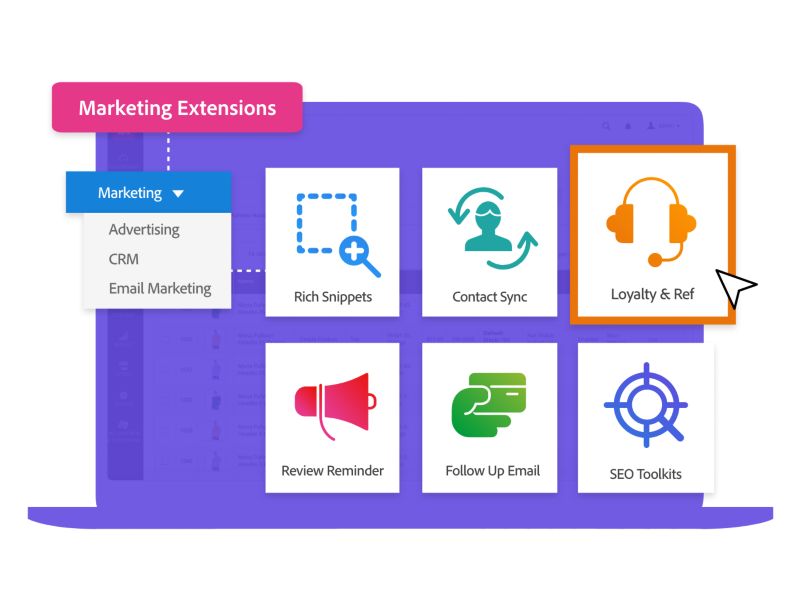 We help global brands do big things.
See what Adobe Commerce can do for your business.