Maak van e-commerce een complete winkelervaring die op grote schaal wordt geïmplementeerd.
Verbind Adobe Experience Manager Sites met je e-commerce-engine om contentrijke, interactieve winkelervaringen te creëren en ze snel op grote schaal toe te passen op al je digitale objecten.
Wij werken met alle belangrijke e-commerceplatforms.
Maak eenvoudig een verbinding via API met behulp van ons framework voor e-commerce-integratie.
Creëer complete winkelervaringen die eenvoudig op grote schaal kunnen worden geïmplementeerd voor verschillende kanalen, merken en regio's.
Met alleen maar een e-commerce-engine beschik je nog niet over de juiste tools om rijke klantervaringen te creëren. Contentauteurs zijn dan al gauw dagen of zelfs weken bezig om content te creëren, te beheren en aan te leveren op alle digitale objecten. Als je je e-commerce-ervaring niet langer wilt beperken tot een lijst met productgegevens maar een gepersonaliseerde, interactieve ervaring wilt bieden, is het tijd om je e-commerce naar een hoger niveau te tillen met Experience Manager Sites.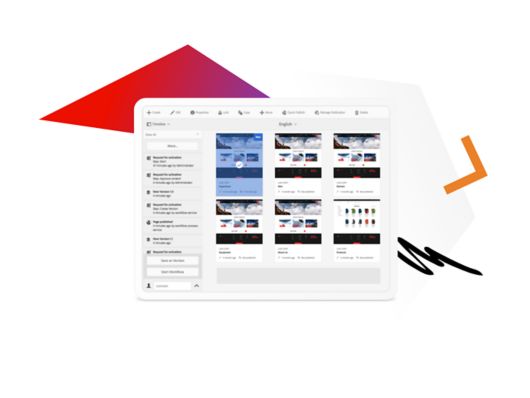 Creëer en lever rijke cross-channel ervaringen vanuit één applicatie.
Creëer en test eenvoudig content- en lay-outopties, en lever geoptimaliseerde winkelervaringen voor je hele digitale voetafdruk – ongeacht het aantal websites, apps of e-commerce-engines – vanaf één plek.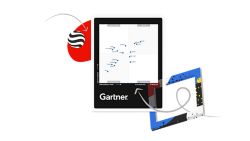 Ontdek hoe je met Adobe geweldige digitale ervaringen biedt
Ontdek waarom Adobe van de 16 aanbieders tot leider is uitgeroepen in het rapport 2022 Gartner® Magic Quadrant™ for Digital Experience Platforms.
Maak authoring eenvoudiger.
Contentauteurs kunnen productgegevens – zoals SKU-gegevens en afbeeldingen – zoeken, gebruiken en hergebruiken binnen Experience Manager Sites, zodat ze zelf ervaringen kunnen creëren en bewerken, zonder hulp van IT-teams.

Ga sneller live met flexibelere IT.
Maak eenvoudig verbinding met elk gewenst aantal e-commerce-engines met behulp van vooraf gebouwde connectoren en API's.
Kies de gewenste modus voor contentlevering: headless, traditioneel of hybride.
Gebruik toonaangevende, kant-en-klare sjablonen en kerncomponenten, zodat je niet alles zelf hoeft te ontwikkelen.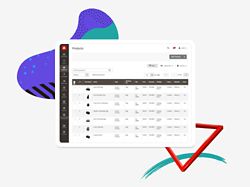 Moet je je e-commerceplatform upgraden?
Adobe Commerce (Magento) biedt geavanceerde multichannel e-commerceoplossingen voor B2C en B2B vanaf één platform.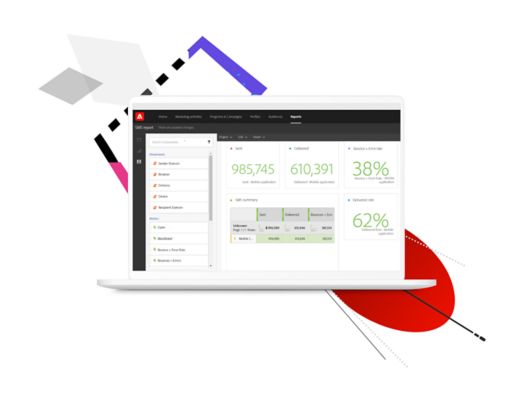 Personaliseer aanbiedingen op basis van real-time voorspellende inzichten.
Koppel alle cross-channel data – waaronder gedrags-, transactie-, financiële en operationele data – aan elkaar met e-commercegebeurtenissen voor een rijk, real-time profiel. Pas vervolgens AI en machine learning toe om de klantbehoeften te voorspellen zodat je betere aanbiedingen kunt doen.
"Het is geweldig dat we al deze nieuwe content zo snel kunnen publiceren. Maar wat het echt bijzonder maakt is dat we precies kunnen zien hoe klanten reageren, zodat we de ervaringen daarop kunnen aanpassen."
Joost van Dun, .Com Manager, Corporate Experience, Philips