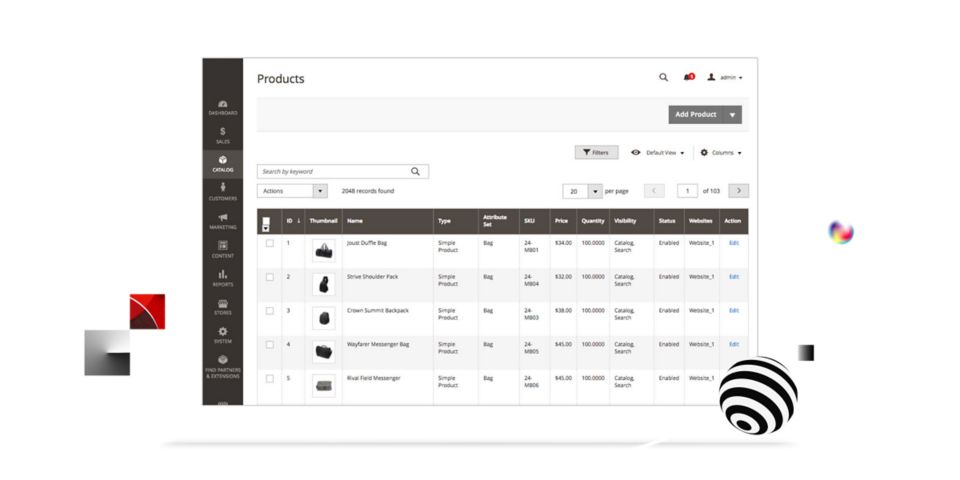 MAGENTO IS NOW ADOBE COMMERCE
Diversify your customer base. We'll tailor their commerce experience.
Adobe Commerce uses AI and advanced data sharing capabilities to create end-to-end personalized B2C and B2B commerce experiences from a single platform that is flexible, extensible, and scalable.
Site content and promotion made easy
Create content with an easy-to-use interface
Personalize for specific customer segments
Update pages quickly
Use modern, drag-and-drop tools to quickly create compelling content and shopping experiences without the need for developer support.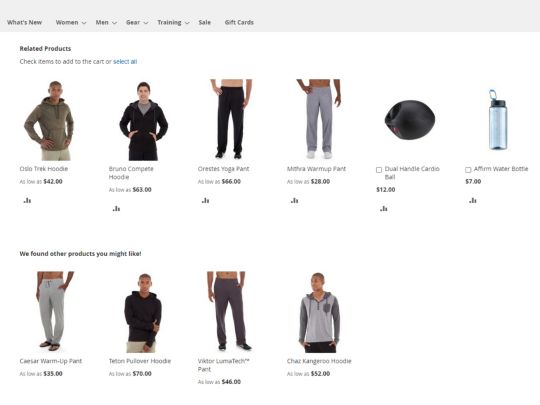 Product Recommendations made easy
An array of data-driven recommendation types
Rich merchandising rules
B2B and B2C support
Use AI driven product recommendations across key touchpoints to drive higher conversion rates.
Reliable inventory, flexible fulfillment
Ship to home or buy online or pick up in store
Get inventory to the right store at the right time
Let store associates fulfill order from PC, PoS, or tablet
Give customers the buying options they want — whether in store or online — with real-time inventory data and sourcing algorithms that expedite fulfillment.
B2C, B2B, and D2C in one platform
Easily integrate with existing back-end systems
Assign custom catalogs and price lists
Boost sales with fast and convenient purchasing options
Manage quotes with the same ease as orders and use the same branding across all your sites without the hassle of multiple instances.
Centralize your data
Define metrics and what data to use
Get deeper business insight with simple visualizations
Never worry about trying to figure out average order value, customer lifetime value, or other key metrics again.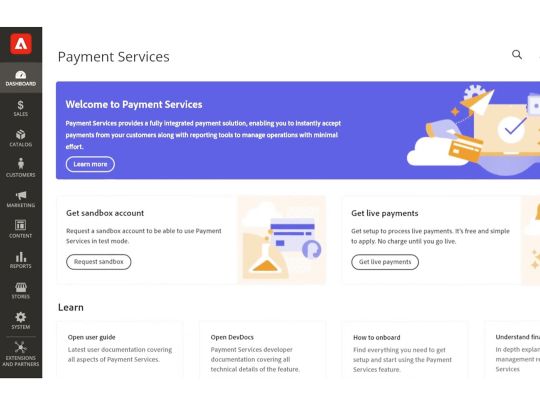 One dashboard. Multiple storefronts. Unlimited payment processing.
Securely manage payment and order data for every storefront from your Commerce dashboard.
Process payments, run reports, view analytics, and more.
Accept local currencies and a wide variety of payment methods.
Track funding and chargebacks, view conversion and attribution data, and improve reconciliation.
Keep data safe with PCI DSS, 3D Secure Transactions, and the latest data encryption standards.
Adobe named a Leader in digital commerce by Gartner for the sixth straight year.
Learn why more businesses are choosing Adobe for commerce in the 2022 Gartner Magic Quadrant for Digital Commerce report.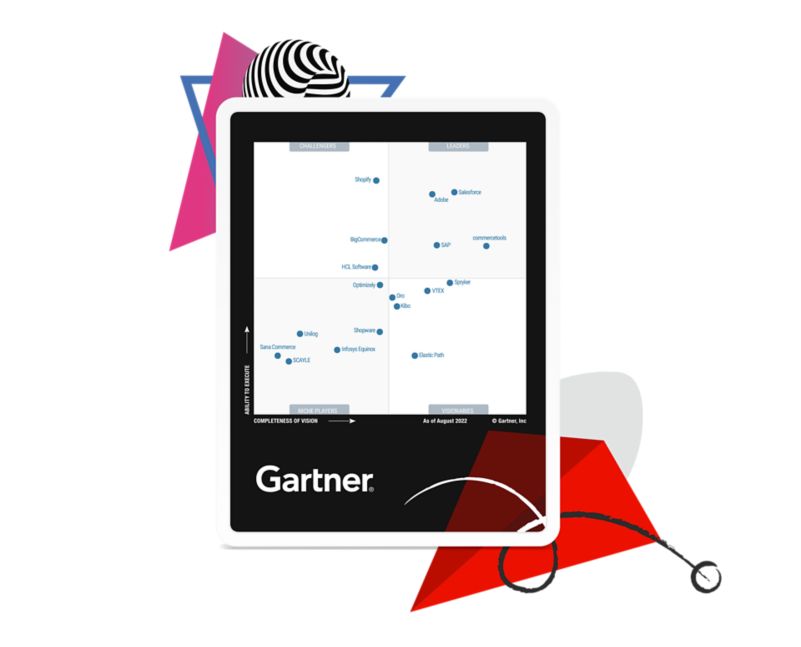 How Adobe Commerce is different.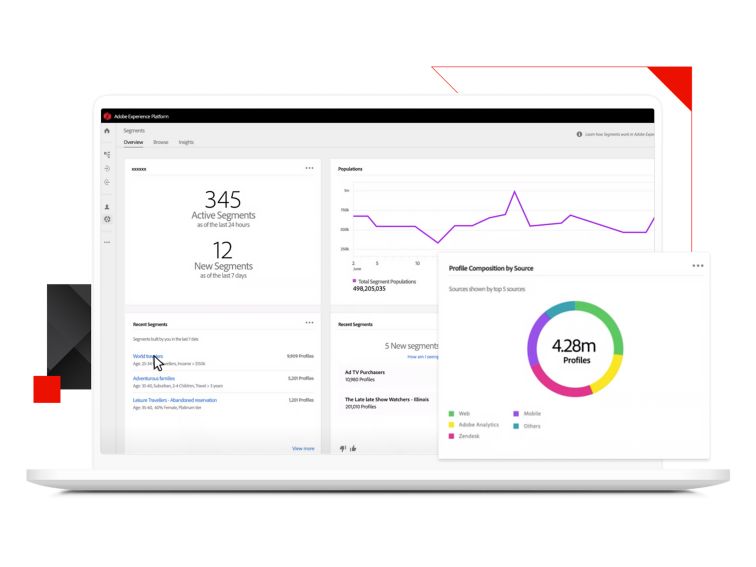 Personalized commerce that easily scales.
Supported by Adobe Experience Platform, Commerce integrates seamlessly with other Adobe products like Analytics, Real-Time CDP, Experience Manager, and more, giving you up-to-the minute profiles, deep analysis, and the ability deliver more relevant marketing and commerce events.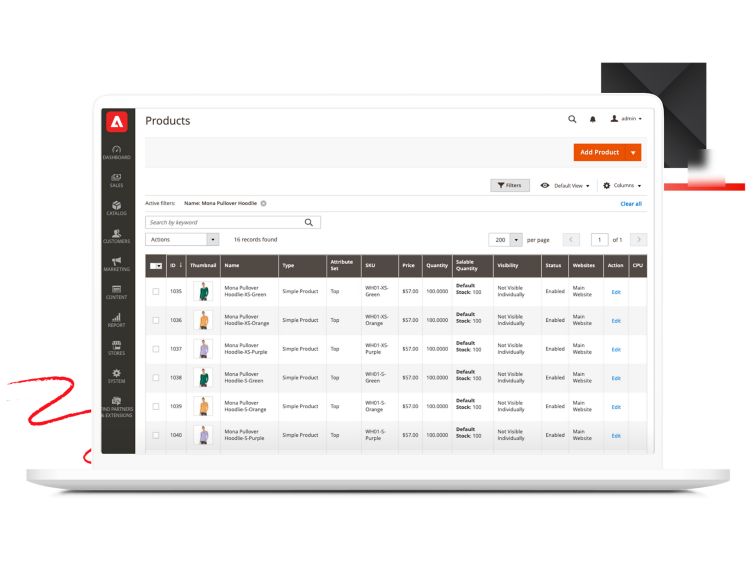 A single platform for all your commerce.
Whether you're a B2B ready to go direct to consumer (D2C) or a B2C managing several brands in 10 different languages, Commerce lets you manage multiple channels and brands and expand into new countries, simply, from one platform.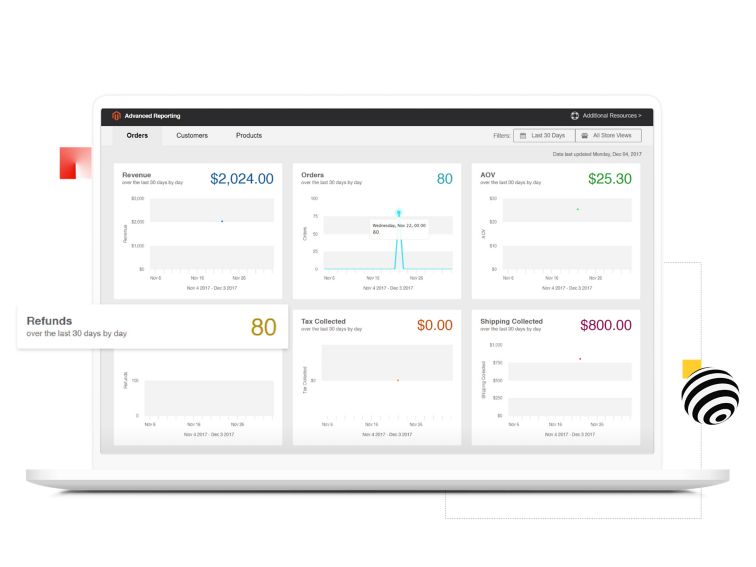 Intelligence from industry-leading AI.
Intelligent commerce, powered by Adobe Sensei provides highly personalized experiences across critical touchpoints like site search, product recommendations, shopper analysis, and more.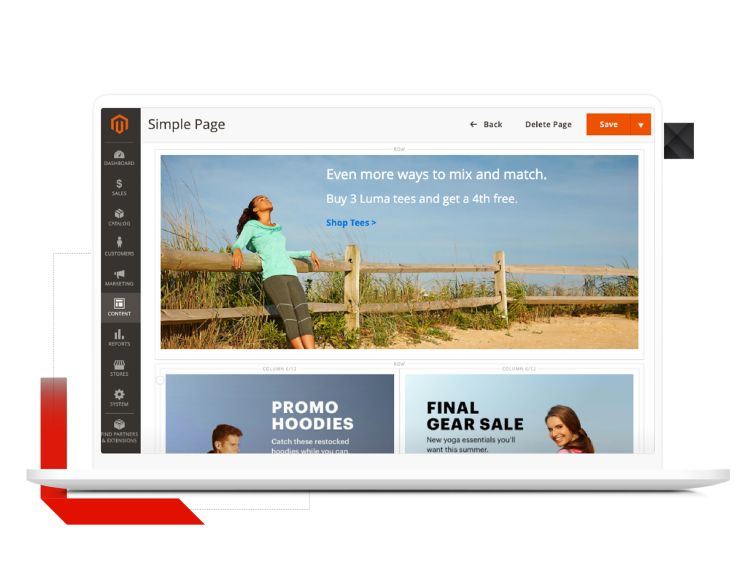 Extensible to incorporate any and all technology.
Commerce is completely scalable and extensible, with a modular core and headless capabilities that allow you to quickly incorporate new technologies — such as the Adobe Developer App Builder — so you can reach customers across an ever expanding network of touchpoints.
Adobe interconnectivity makes great customer experiences easy.
Customers — both B2C and B2B — expect personalized experiences. What's more, brands that get it right can realize up to a tenfold improvement in conversions, according to a 2021 report by McKinsey and Company. The seamless integration between Adobe Commerce and other products makes it easy.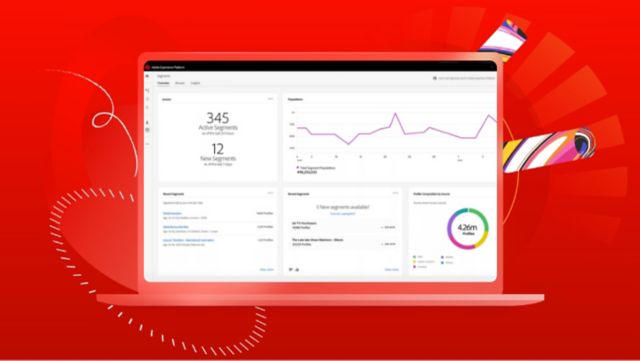 Commerce + Adobe Real-Time CDP
Combine your commerce data with data from every channel and system, both online and offline, to get better segmentation, as well as unified real-time customer profile that ready for activation across channels.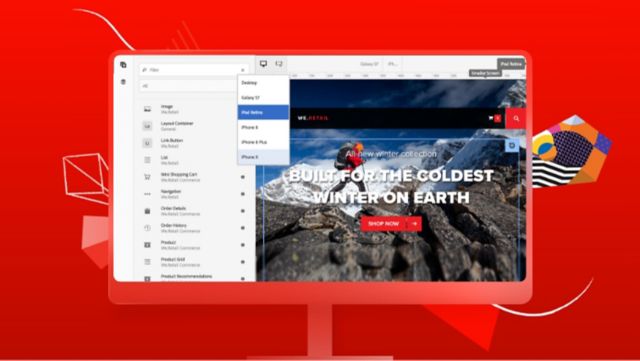 Commerce + Adobe Experience Manager Sites
Create unlimited personalized and immersive shopping experiences with a solution that lets you manage content, personalized variations, and commerce from a single backend.
Adobe Target uses AI to test user experiences and personalize cross-channel customer visits, letting you deliver relevant, timely, consistently shoppable  moments.