Three things you should consider before choosing a CDP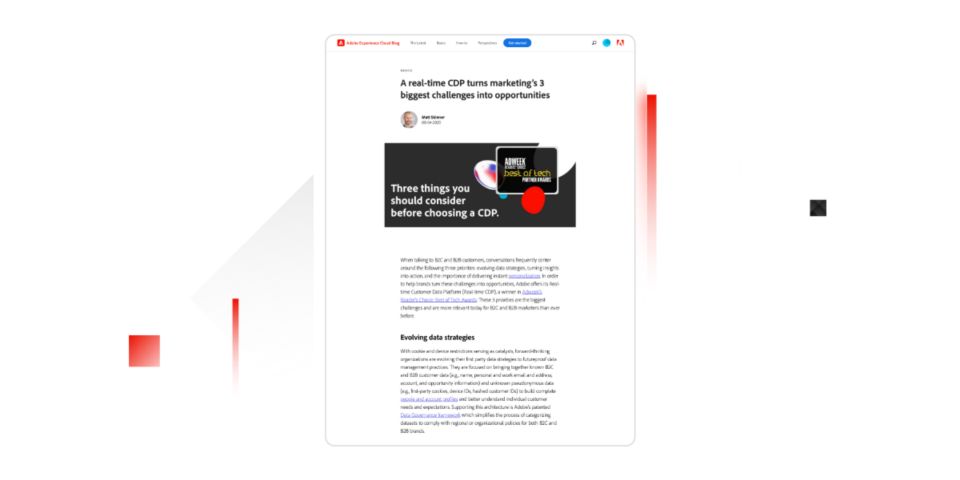 ---
When talking to B2C and B2B customers, conversations frequently center around the following three priorities: evolving data strategies, turning insights into action, and the importance of delivering instant personalization.
To help brands turn these challenges into opportunities, Adobe offers its Real-time Customer Data Platform (Real-time CDP), a winner in Adweek's Reader's Choice: Best of Tech Awards. zese 3 priorities are the biggest challenges and are more relevant today for B2C and B2B marketers than ever before.
Please share your contact information to get the report.