Great product experiences start with great product teams.
Adobe Experience Cloud is the customer experience technology that product teams need to unlock online and offline channels — so you can offer better customer journeys. From content creation and data insights to workflows and delivery, product teams can drive growth through great experiences.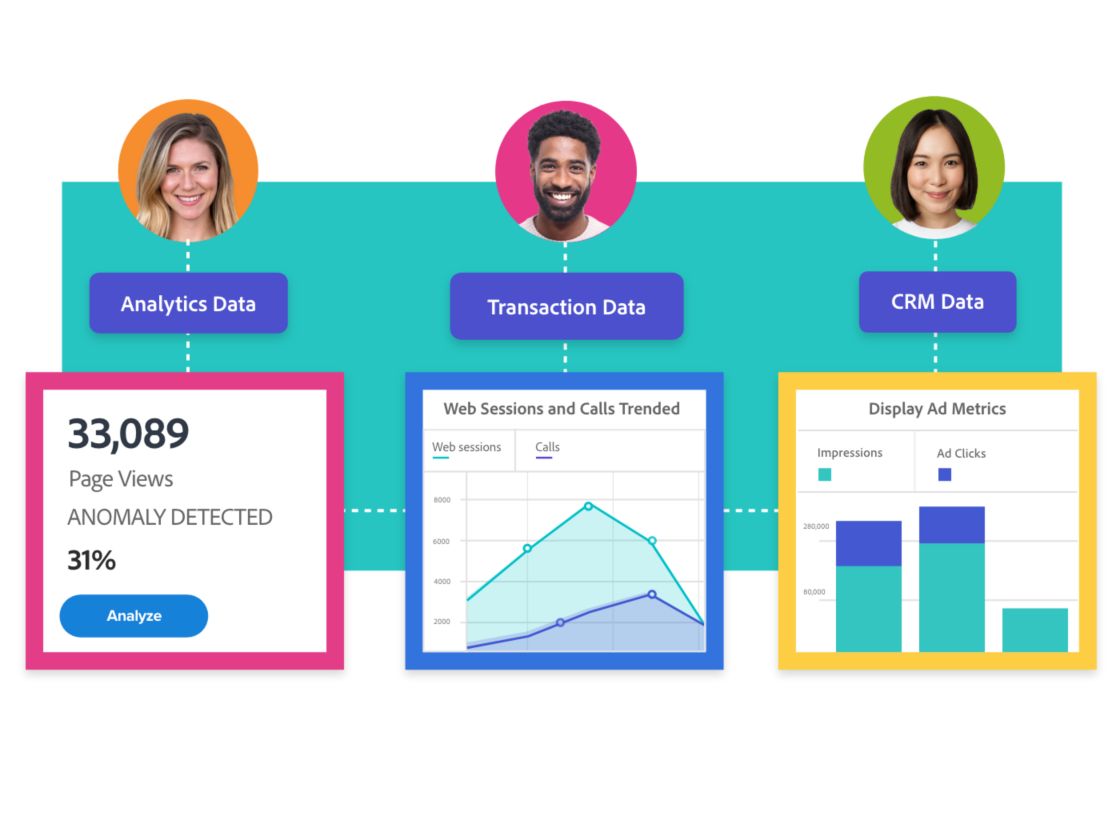 Help your product teams help your customers.
Allow your product teams to work together with analysts and marketing teams using unified data and customer profiles to deliver deeply personal experiences. According to Forrester, where there is strong alignment across marketing and customer experience teams, increased revenue and profitability growth are right around the corner.
Now your product teams can drive growth through superior customer experiences.
See how Experience Cloud products will help your product designers do what they do best — and then some.