Online data. Offline data. Het maakt ons niet uit.
Blijf op de hoogte terwijl je klanten zich van de website naar de winkel (of andere contactpunten) verplaatsen door streaming data te verzamelen en naar één compleet klantprofiel te sturen.
Zie Customer Journey Analytics in actie.
Bekijk een overzicht van de analytics-applicatie die elk team real-time, cross-channel inzichten geeft.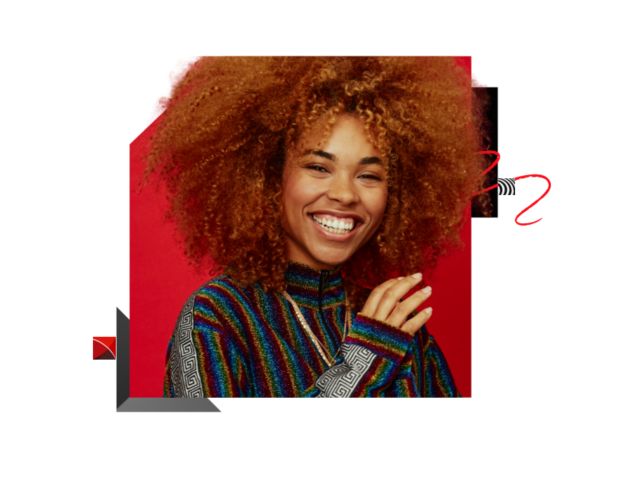 Je klanten proberen je iets te vertellen. Komt de boodschap bij jou aan?
Volgens onderzoek van Forrester Consulting hebben klanten interactie met minimaal acht contactpunten voordat ze uiteindelijk tot aankoop overgaan. Het is niet eenvoudig om hen bij te houden terwijl ze van digitale kanalen naar persoonlijke interacties springen. Wanneer datapunten niet verbonden zijn, blijven waardevolle inzichten buiten bereik. Zonder cross-channel inzichten kun je niet zeggen waar de conversie heeft plaatsgevonden (of is mislukt) en kun je ook niet inspelen op plotseling veranderende klantbehoeften en verrassende markttrends.

Om de controle over complexe klanttrajecten te houden, moet je allereerst álle data bundelen, zodat je een compleet beeld krijgt van het gedrag van je klanten.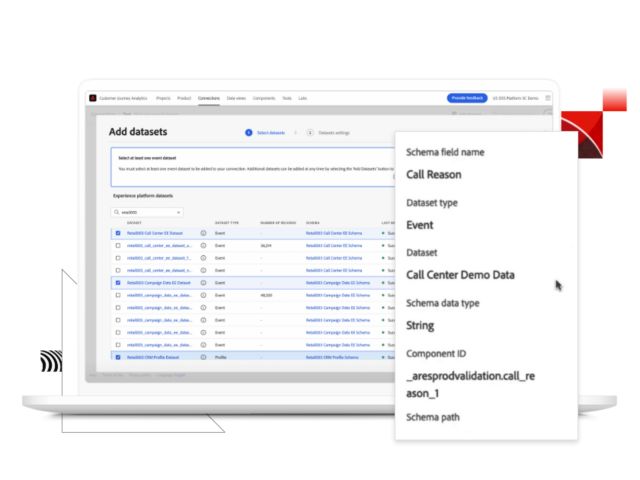 Adobe Customer Journey Analytics vereenvoudigt complexe klanttrajecten door data uit alle bronnen – zowel online als offline – met elkaar te verbinden en zo een totaalbeeld te creëren. Het zorgt voor snellere inzichten door ongelijksoortige datapunten aan elkaar te koppelen tot een volledig, actueel beeld van je klant. Met dit complete beeld kunnen teams die met het creëren van klantervaringen belast zijn, actie ondernemen op inzichten die voorheen buiten bereik lagen.

Dit is hoe we data samenvoegen tot een overzichtelijk beeld van de klant:

Een samengevoegde dataset – Voeg ID's van online en offline kanalen en van verschillende apparaten samen tot één compleet klantprofiel.

Flexibele datamodellering – Koppel en combineer ongelijksoortige databronnen tot één actiegericht dataoverzicht met Experience Data Modeling (XDM) op het Adobe Experience Platform.

Datagestuurde besluitvorming – Vind de contactpunten met de sterkste impact op de conversie, zodat je je volledig kunt richten op de klantervaringen die optimaal effect hebben.

Gedemocratiseerde datatoegang – Geef teams de inzichten die ze nodig hebben, met onbeperkte mogelijkheden om data-elementen op te splitsen, zonder dat ze een speciaal team datawetenschappers nodig hebben om SQL-queries uit te voeren.

"We hadden een volledig beeld nodig van iedereen die bij ons bankiert, van hun geschiedenis tot en met hun behoeften en hoe ze het klanttraject doorlopen. Daarvoor moesten we onze data op één platform onderbrengen."
Mike Gamble, Director of Analysis and Design
Stap over op persoonsgerichte inzichten met Customer Journey Analytics.
Ga verder dan de onbewerkte gegevens van een bepaald kanaal om een dieper inzicht in je klanten als mensen te krijgen. Leer hoe je je analytics verbetert door web-, mobiele en persoonlijke datasets onder een gemeenschappelijke klant-ID onder te brengen, zodat je een compleet beeld van het klanttraject krijgt.