Zet de conversatie voort via het mobiele kanaal door te luisteren naar andere kanalen en andere apparaten om vervolgens te reageren via het mobiele kanaal voor een directe, krachtige ervaring.
---
Overbrug de kloof tussen mobiele en andere marketing.
We gebruiken onze telefoons voor alles. Behalve om te sms'en met familie, socialmediaberichten te lezen en wedstrijdscores te bekijken, worden onze telefoons ook steeds meer gebruikt voor werk. We lezen bijna de helft van onze professionele e-mailberichten op onze telefoon en velen onder ons hebben chatapps voor hun werk midden op het startscherm staan. Voor marketeers is het cruciaal om een naadloze ervaring te bieden wanneer klanten van allerlei kanalen overschakelen naar het mobiele kanaal.
Met Adobe Marketo Engage kun je één coherente conversatie aanhouden terwijl je klanten overschakelen tussen platforms. Marketo Engage luistert actief naar alle kanalen, zodat je een real-time overzicht van de wensen en behoeften van je klanten krijgt. Combineer deze informatie met locatietriggers om relevante, gepersonaliseerde pushmeldingen of in-appberichten te versturen die echt waardevol zijn voor je doelgroep. Laat je mobiele communicatie met behulp van Marketo Engage meer op echte conversaties lijken.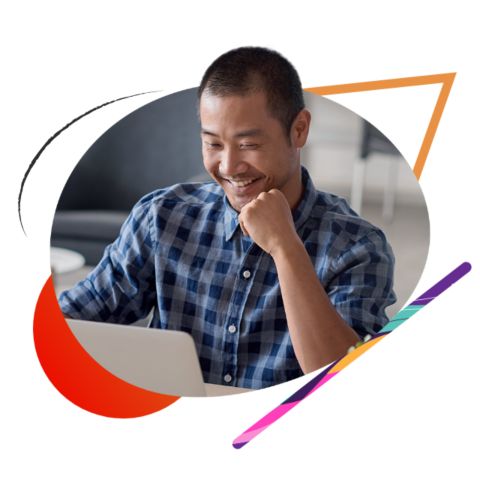 Kijk hoe deze functie werkt.
Integreer Marketo Engage in je mobiele app met SDK-componenten.
Automatiseer in-appberichten en pushmeldingen op basis van het profiel van een persoon of wanneer deze een contextuele actie voltooit.
Luister naar cruciale activiteiten en benut deze voor je cross-channelcommunicatie.

Op locatie gebaseerde interacties
Verstuur tijdige, locatierelevante berichten aan je klanten met beacon- en geofencingtechnologie.
Treed elke klant als een individuele persoon tegemoet op basis van de exacte real-time locatie, zodat er meer kans is dat je de conversie van de klant direct op die plaats kunt realiseren.
Gepersonaliseerde berichten
Lever pushmeldingen en in-appberichten afhankelijk van wie je klanten zijn en wat ze doen – in je app of via andere kanalen.
Bepaal wat de juiste conversatie is, wanneer je deze moet houden en hoe vaak.
Houd activiteit in mobiele apps bij
Beoordeel de betrokkenheid van gedrag en afwezigheid van gedrag voor verschillende apparaten, meldingen, apps en marketingkanalen om een completer beeld van je klant te krijgen.
Bekijk statistieken zoals pushinteracties, appgebruik, appinstallaties en meer voor al je apps in één centrale hub.
"De automatisering in Marketo Engage biedt ons meer tijd om unieke content te maken waarmee fans worden veranderd in trouwe klanten. In slechts twee jaar hebben we het aantal digitale leads met 80% verhoogd en de omzetgroei met 315%."
Ben Conrad
Senior Director of Database Marketing, Milwaukee Bucks
Meer informatie over mobiele marketing in Marketo Engage
Bekijk mobiele betrokkenheid in actie.
Bestudeer hoe Marketo Engage je helpt om te luisteren naar specifiek gedrag en daarop te reageren, zodat je een sterkere band met klanten opbouwt via het mobiele kanaal.
Lees de ultieme gids voor mobiele marketing
Het mobiele kanaal is het persoonlijkste kanaal. Mensen hebben een telefoon in hun zak of leggen deze naast hun bed en ze kijken er de hele dag op. Daarom is mobiele marketing ongelooflijk belangrijk, maar zijn er ook veel nuances. Download deze gids en ontdek hoe je je mobiele marketinginspanningen nauwkeurig afstemt.