Adobe Marketo Engage features.
From cross-channel marketing automations to robust reporting, our tools let you deliver relevant content in real time, increase engagement and conversion, and prove the value of your marketing efforts.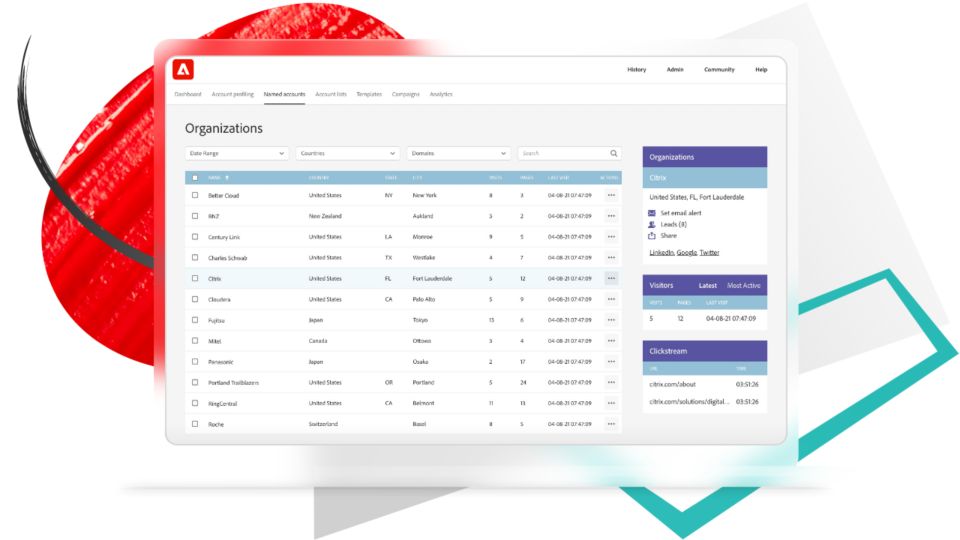 Coordinate across multiple native, online, and offline channels to keep your customers engaged no matter when and where they interact.
Connect with customers on the world's most popular platforms and forge authentic connections through personalized messages, campaigns, sweepstakes, and more.
Liven up the inbox with impactful email campaigns that are personalized based on your customer's real-time behavior.
Set up, deliver and host interactive webinar sessions using an end-to-end virtual event marketing solution that's built-in to your marketing automation engine.
Continue the conversation on mobile by taking what you hear from other channels and devices and responding in mobile for a more immediate, impactful experience.
Target the right customers with relevant, personalized ads no matter where they are across the web.
Maximize website conversions with proactive and personalized chat conversations designed for both lead and account-based strategies.

Sales and marketing partnership