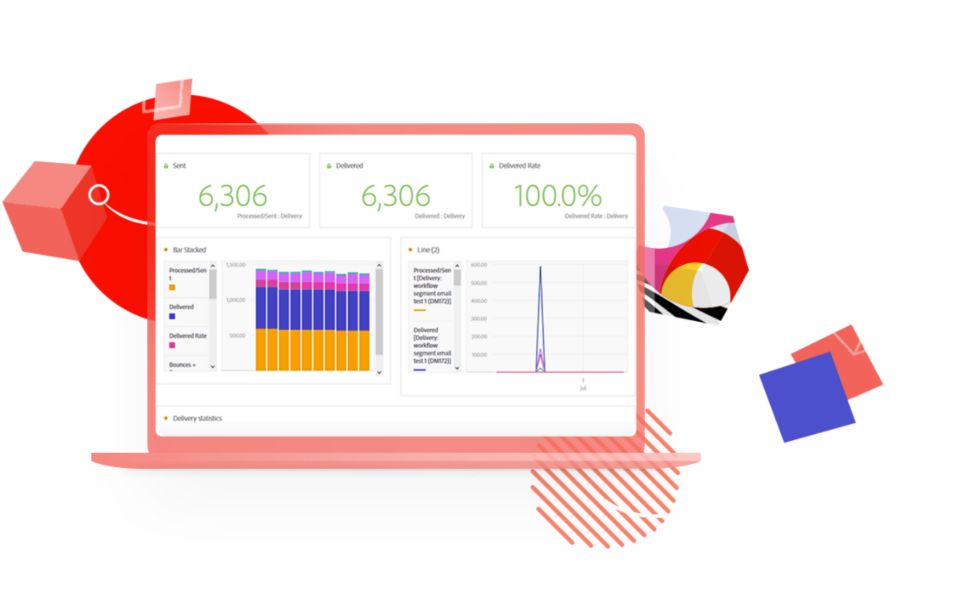 Veja toda a jornada do cliente em uma só tela.
Com o Adobe Campaign, você pode usar dados avançados dos clientes para criar, coordenar e fornecer as campanhas dinâmicas que eles realmente desejam — por meio de email, dispositivos móveis, canais offline e muito mais.
Qual é o impacto real do Adobe Campaign?
O relatório da Forrester The Total Economic Impact™ Of Adobe Campaign mostra quais organizações observam até 293% de ROI e contam com um período de retorno financeiro de apenas 6 meses.
Adobe recebe pontuação máxima em 4 casos de uso no relatório da Gartner.
Leia o relatório de 2021 da Gartner sobre recursos essenciais para hubs de marketing multicanal 2021 Gartner Critical Capabilities for Multichannel Marketing Hubs.
Veja por que somos diferentes
---
Please make sure that the "dexter.base.react.umd" and "dexter.base.consonantcardcollection" clientlibs have been added to the template's Page Policy
---
Cases de sucesso para você
---
Please make sure that the "dexter.base.react.umd" and "dexter.base.consonantcardcollection" clientlibs have been added to the template's Page Policy