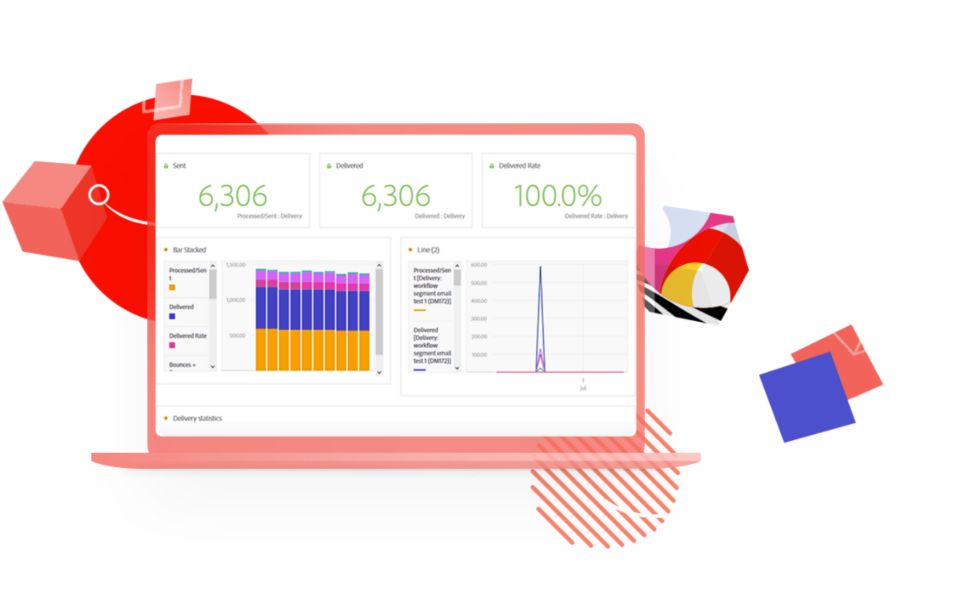 See the whole customer journey on a single screen.
With Adobe Campaign, you can use rich customer data to create, coordinate, and deliver dynamic campaigns that customers actually want — through email, mobile, offline channels, and more.
What is the real impact of Adobe Campaign?
Forrester's report, The Total Economic Impact™ Of Adobe Campaign, shows which organizations are seeing up to a 293% ROI and experiencing a payback period of just 6 months.
Deliver multichannel experiences with a Leader.
Find out what makes Adobe a Leader in the 2022 Gartner® Magic Quadrant™ for Multichannel Marketing Hubs report.