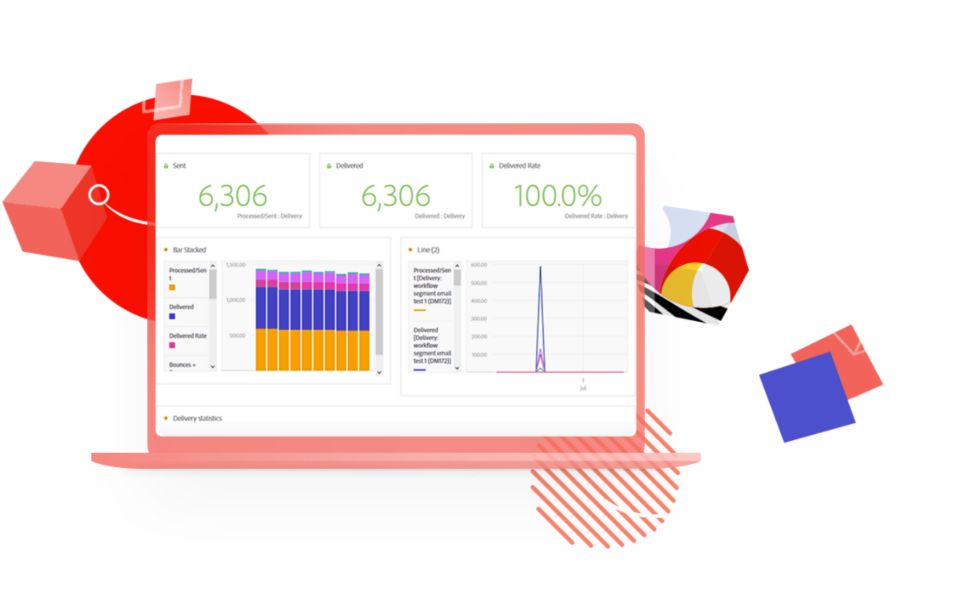 Osserva l'intero customer journey su un solo schermo.
Grazie ad Adobe Campaign, puoi usare dati avanzati sui clienti per creare, coordinare e distribuire campagne dinamiche attraverso e-mail, mobile, canali offline e non solo.
Scopri perché Adobe è stata nominata tra i leader degli hub di marketing multicanale.
Leggi il Magic Quadrant 2021 di Gartner sugli hub di marketing multicanale e scopri com'è stata valutata Adobe tra 20 fornitori.
Qual è il reale impatto di Adobe Campaign?
Il report di Forrester, The Total Economic Impact™ Of Adobe Campaign, mostra che le organizzazioni riscontrano un ROI fino al 293% con un tempo di recupero dell'investimento di soli 6 mesi.
Offri esperienze multicanale con un leader.
Scopri perché Adobe è tra i leader del Magic Quadrant™ 2022 di Gartner dedicato agli hub di marketing multicanale.