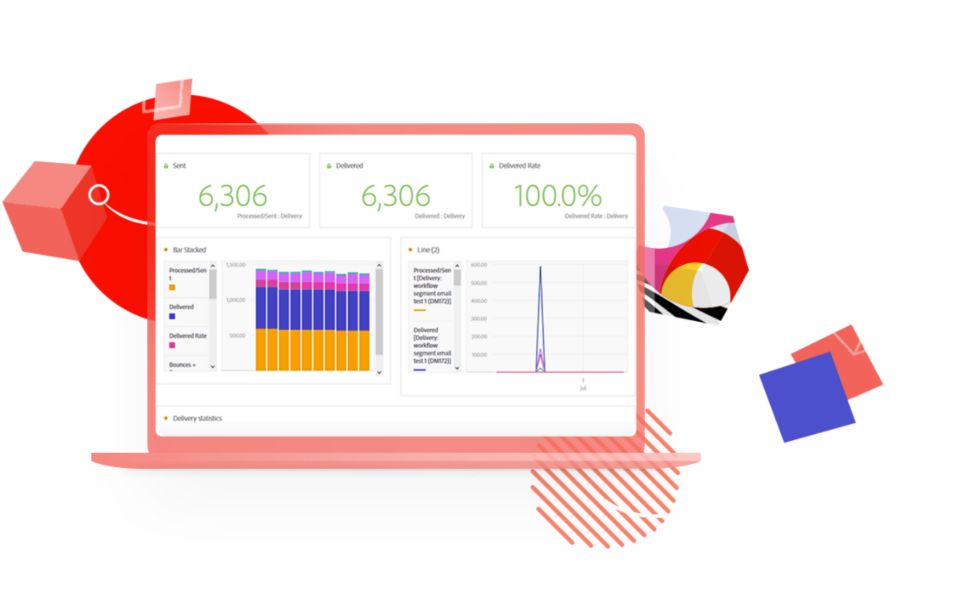 Visualiza todo el recorrido del cliente en una sola pantalla.
Con Adobe Campaign, usa los datos de los clientes para crear, coordinar y enviar campañas dinámicas que los clientes realmente quieran a través de correo electrónico, dispositivos móviles, canales offline, etc.
¿Cuál es el verdadero impacto de Adobe Campaign?
En el informe de Forrester The Total Economic Impact™ Of Adobe Campaign (El impacto económico total de Adobe Campaign), se muestra que las organizaciones están obteniendo un 293 % de ROI y están experimentando un periodo de retribución de tan solo seis meses.
Adobe obtiene la máxima puntuación en los cuatro casos prácticos del informe de Gartner.
Lee el informe Capacidades críticas para hubs de marketing multicanal 2021 de Gartner.
---
Please make sure that the "dexter.base.react.umd" and "dexter.base.consonantcardcollection" clientlibs have been added to the template's Page Policy
---
Historias de clientes para ti
---
Please make sure that the "dexter.base.react.umd" and "dexter.base.consonantcardcollection" clientlibs have been added to the template's Page Policy