Ditch the crystal ball. Get marketing budget clarity with advanced AI.
Stop trying to guess the future. With Adobe, the impact of of every dollar spent on marketing and advertising is measured using AI — so you can plan, budget and measure your growing success.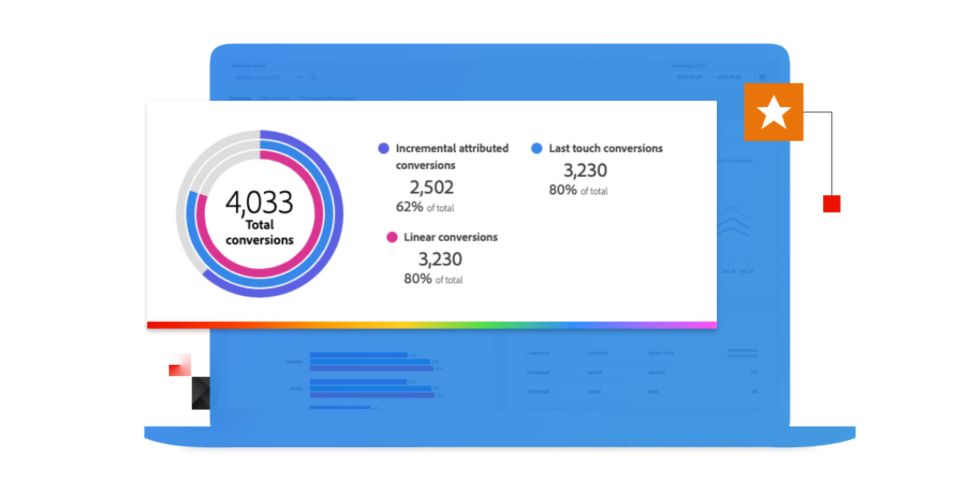 Better marketing budget allocation and scenario planning with Adobe Mix Modeller.
Bring measurement and planning together using both a bottom-up and top-down machine learning service framework. With AI, powered by Sensei, you can forecast, focus and target resources for future campaigns more effectively.
Maximise financial impact.
Use flexible business-level configurations with incremental results to maximise your ROI across any business objective.
Make data-driven decisions in days (not weeks) with AI as a Service and Adobe Experience Cloud integrations.
Apply integrated insights.
Get consistent, holistic cross-channel insights with early-access, AI-driven technology that feeds attribution AI scores into marketing mix models.
Get industry-proven support.
Tap the extensive Adobe partner network for ongoing marketing measurement support — from implementation through strategy.
"We continue to leverage our partnership with Adobe to optimise our marketing dollars and tap into powerful AI capabilities to pinpoint channels that provide the greatest return on investment."
Lisa Melton, senior vice president of marketing at AAA Northeast
Use two pathways to get unlimited budgeting insights.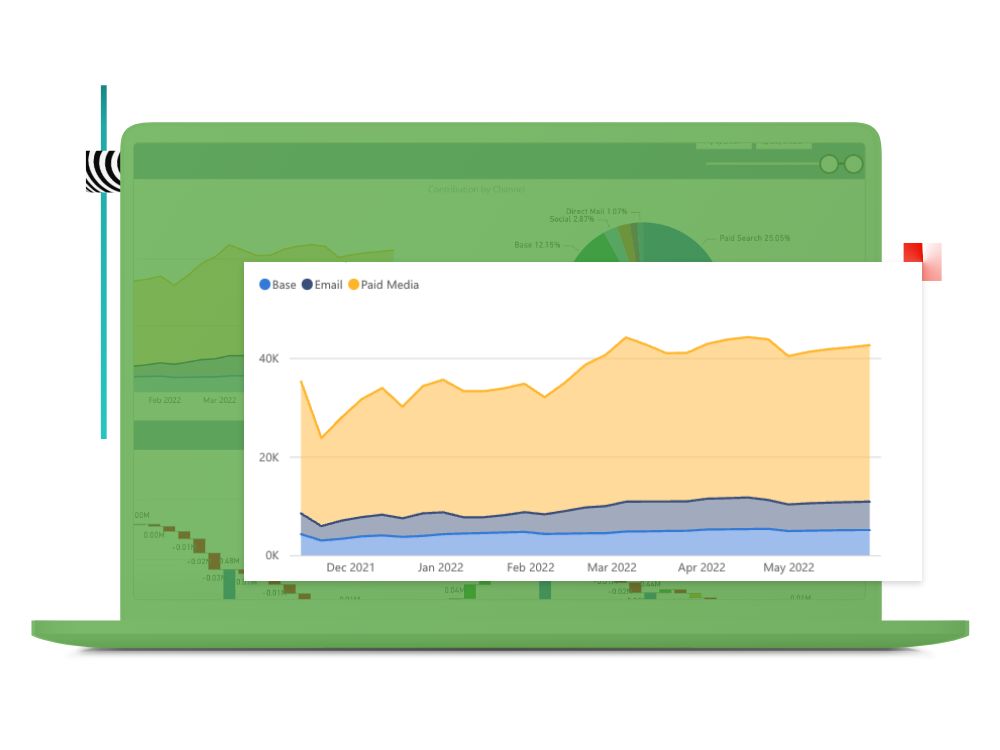 Plan budgets across online and off-line marketing channels so they work together to reach key business goals.
Optimally allocate budgets to maximise ROI and reach revenue goals.
Run multiple scenarios to select the best to execute.
Get insights quickly with fast and flexible business configurations facilitated through Adobe Partner Services.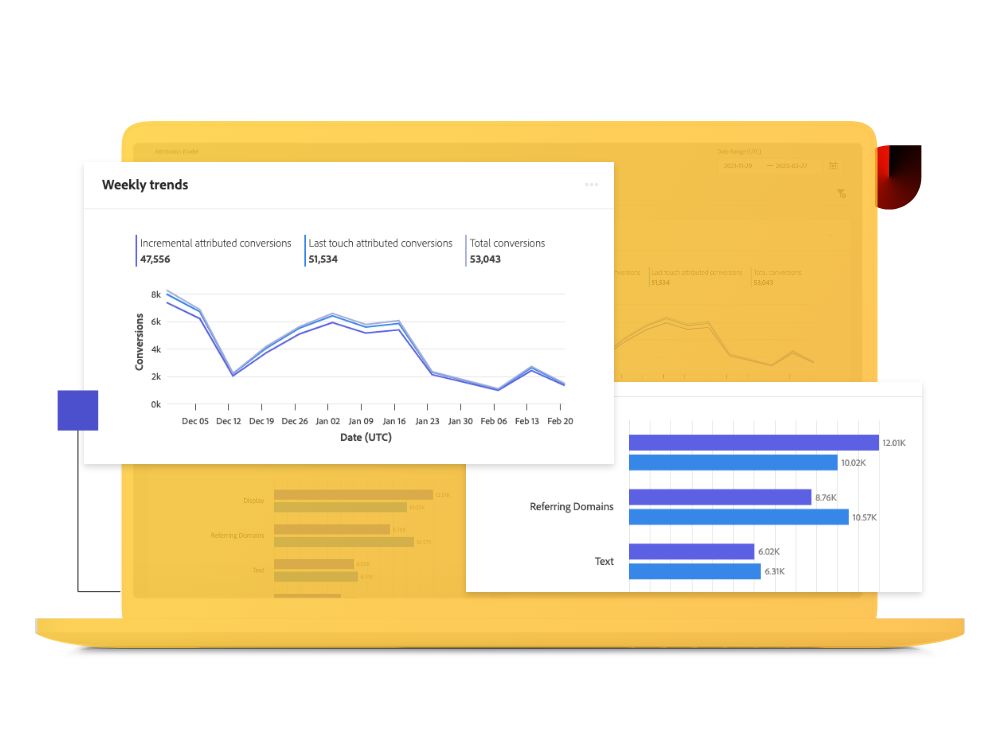 Understand customer behaviours across channels and time, then optimise their experiences across the customer journey.
Understand the incremental impact for each individual touchpoint so you can accurately allocate budgets.
Get unbiased multichannel attribution results.
Meet your specific needs with easy customised configuration.
Learn more about Adobe AI capabilities.