Growth comes from experiences.
Your business is looking for more efficient and sustainable ways to drive profitable growth. Make it happen by delivering  personalized experiences to each customer with a platform that helps you do it with unmatched scale and efficiency.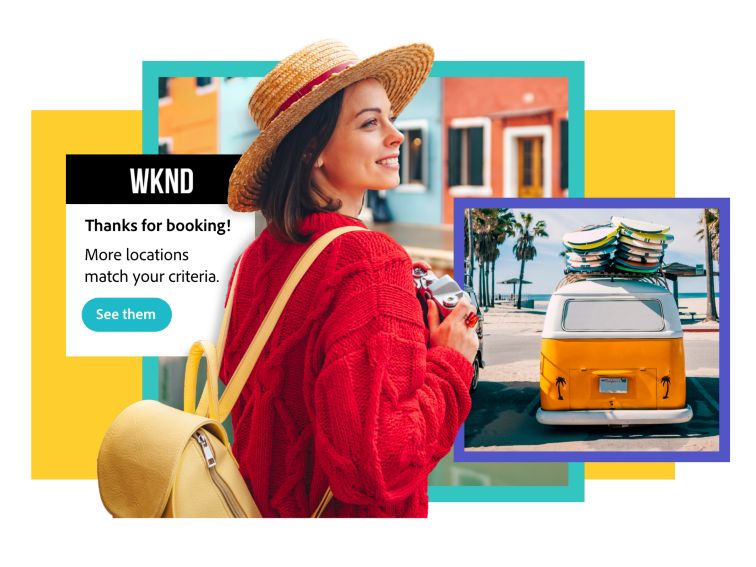 Profitable growth comes from raising value, not lowering prices.
Long-term value to your customer won't come from a flash sale or discount code. It lies in experience-led growth — the result of connecting your customer journeys across all channels and interactions with your brand.
 
Every experience you serve at every point should be relevant, intuitive, and seamless, leaving customers feeling satisfied and rewarded.
Here's how Adobe business solutions help you crush it with experience-led growth.
Adobe is uniquely qualified to help you build an experience-driven foundation. Here is what you need and what you'll get when you work with us.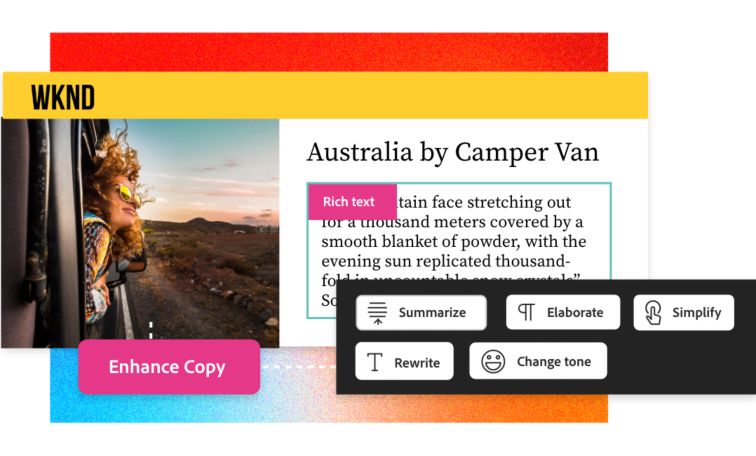 Experience speed and scale with Adobe Sensei GenAI.
At Adobe, we're always innovating to support your business growth. That's why we're excited to introduce you to Adobe Sensei GenAI — our generative AI for Adobe Experience Cloud. It's your co-pilot to help you connect with more customers. Use it to generate personalized content and copy, humanize your conversational experiences, and create audiences and journeys — all with exponential productivity. 
Now we have your interest. Here's what comes next.
You totally understand the need for driving growth through an amazing customer experience. Now let's talk about how Adobe Experience Cloud products will help you get there.