Find the right accounts and nurture the right people with advanced marketing automation.
Adobe Marketo Engage lets you used sophisticated marketing automation and technology integration to find and nurture leads, target and engage high-value accounts, and close deals faster.
Marketo Engage का जीवंत अनुभव लें.
पूर्वानुमानी लेखा सूचियों से लेकर क्रॉस-चैनल स्वचालनों एवं मल्टी-टच विशेषता तक, Marketo Engage प्रत्येक चरण पर खरीदारों को जोड़ने में सहायता करता है.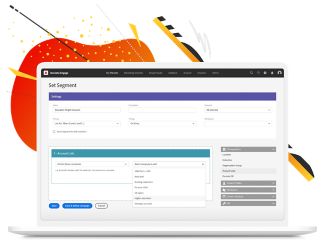 Marketing automation that increase your reach, not your effort.
Spend less time chasing leads from channel to channel. Marketo Engage uses data and AI to automate marketing tasks and workflows, constantly self-optimizing to deliver the most engaging, proven content to your audience at every stage of the customer journey.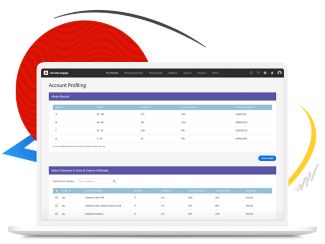 Account-based marketing tools to target and grow accounts.
Boost your account-based marketing strategy with AI-driven tools that let you instantly build target account lists, identify decision-makers, and engage them with personalized campaigns that move entire teams toward your product. It all adds up to closing higher-value deals, faster.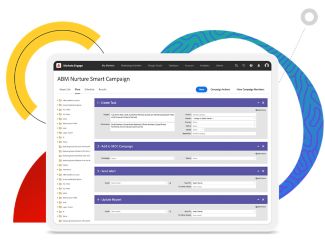 Powerful lead management for seamless handoffs to sales.
Unify the customer experience for the entire journey. Marketo Engage syncs with your CRM system, letting both sales and marketing track every customer interaction and create custom lead scoring models so they can identify and prioritize sales-ready leads. Active listening tools automatically trigger sales activities when the customer is ready, so your sales team can pick up right where marketing left off.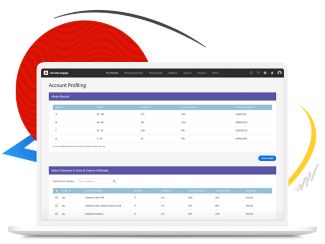 Boost the marketing prowess of your favorite apps with native integrations.
Marketo Engage unlocks the potential of your existing tech, boosting the free-flow of data, facilitating collaboration, and letting you create more powerful marketing campaigns, including integrations with CRMs and top paid media providers like Google, Facebook, and LinkedIn.
"We went from a very traditional marketing organization to a digital marketing team running an incredibly successful nine-touch nurture campaign. The immediate result was $1.1 billion in asset value contributed to the sales pipeline and help in closing deals representing more than $100 million of net new assets for Schwab."
Paige Lubawy
Senior Manager, Demand Generation, Charles Schwab
आइए हम बात करें कि Adobe Marketo Engage आपके बिज़नेस के लिए क्या कर सकता है.