Notre prochaine rencontre dédiée à l'expérience digitale aura lieu les 8 et 9 juin 2023 à Londres et en virtuel.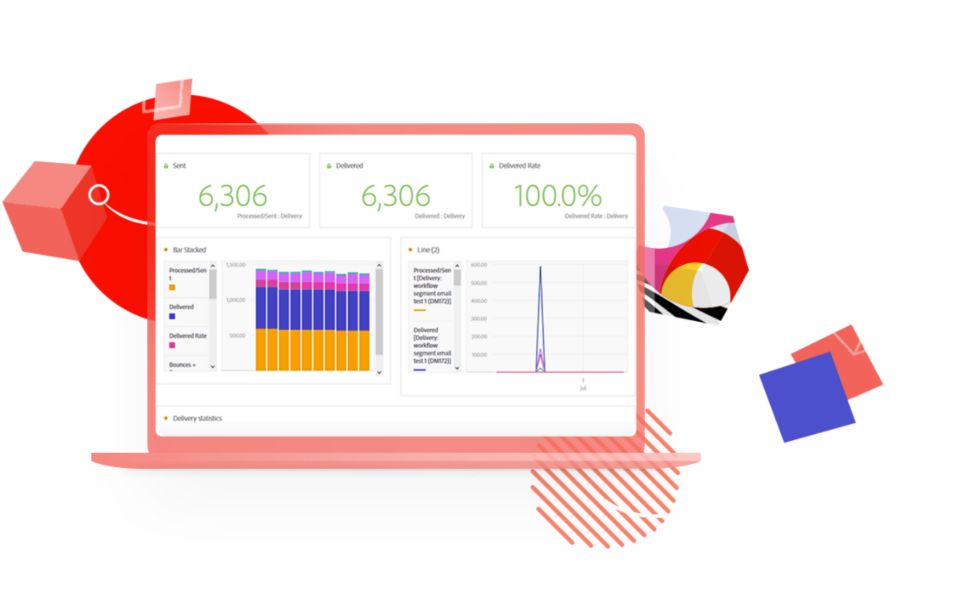 Visionnez l'intégralité du parcours client sur un seul écran.
Avec Adobe Campaign, vous pouvez vous appuyer sur de riches données clients pour créer, coordonner et déployer les campagnes dynamiques qu'attendent les clients par e-mail, sur mobiles, via les canaux hors ligne, etc.
Quel est l'impact réel d'Adobe Campaign ?
Le rapport de Forrester intitulé « The Total Economic Impact™ Of Adobe Campaign » pointe des entreprises ayant constaté un retour sur investissement qui atteint 293 %, avec un délai de rentabilisation de seulement 6 mois.
Diffusez des expériences multicanal avec un leader.
Découvrez pourquoi Adobe a été classé parmi les leaders dans le rapport 2022 Gartner® Magic Quadrant™ sur les hubs de marketing multicanal.