Boost engagement — and growth — with marketing automation.
Adobe Marketo Engage gives marketers the complete tool kit to deliver winning lead- and account-based marketing automation, from acquisition to advocacy.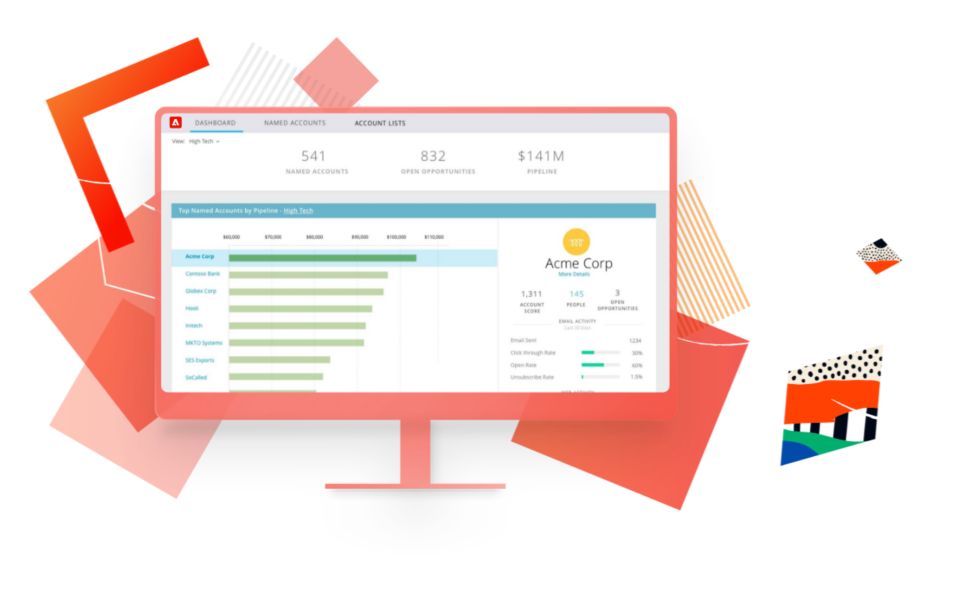 What is Adobe Marketo Engage?
Marketo Engage is the world's largest marketing automation platform, a singular solution that combines the power of automation, content, lead development, and account-based marketing. It helps connect you with customers and keeps them coming back, saving your team time, effort, and resources.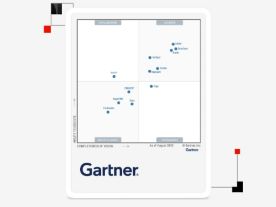 Gartner names Adobe a Leader in B2B automation for the eleventh year in a row.
See why in the 2022 Gartner® Magic Quadrant™ for B2B Automation Platforms report.
Switching to Marketo Engage gets results.
388% increase from MQL to SQL.
Look under the hood to see what powers Marketo Engage marketing automation.
One conversation. Many channels.
Today's journeys are customer-driven. With Adobe Marketo Engage software, you can meet your customers wherever they are. Marketo Engage tools use customer-triggered events to continue the conversation online and offline, across all channels. Think email, social, and paid media, SMS and events — all coordinated from one central hub.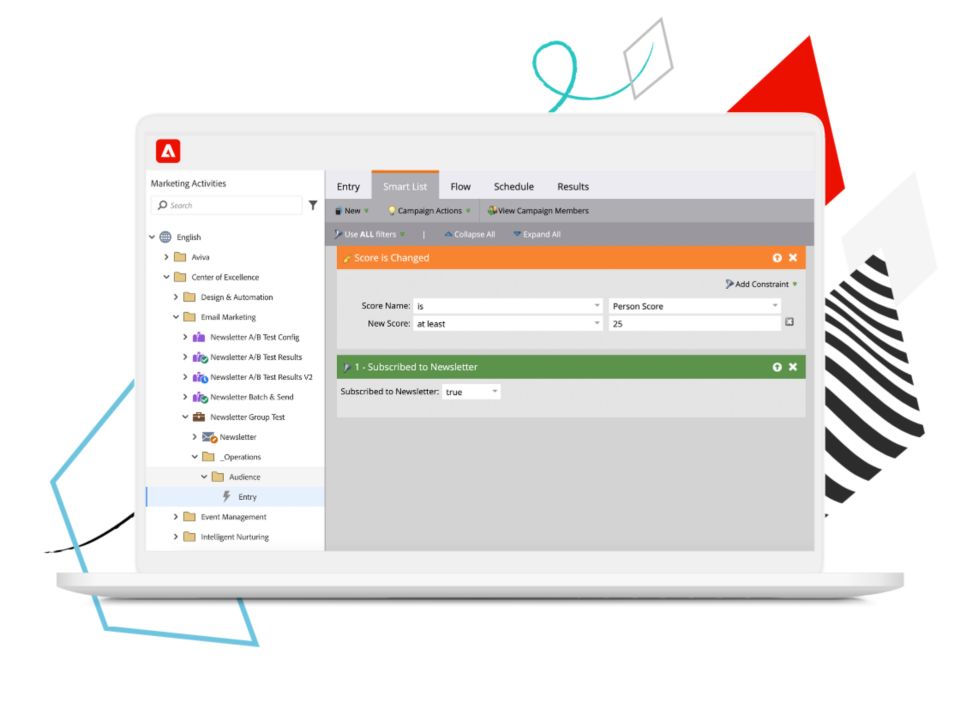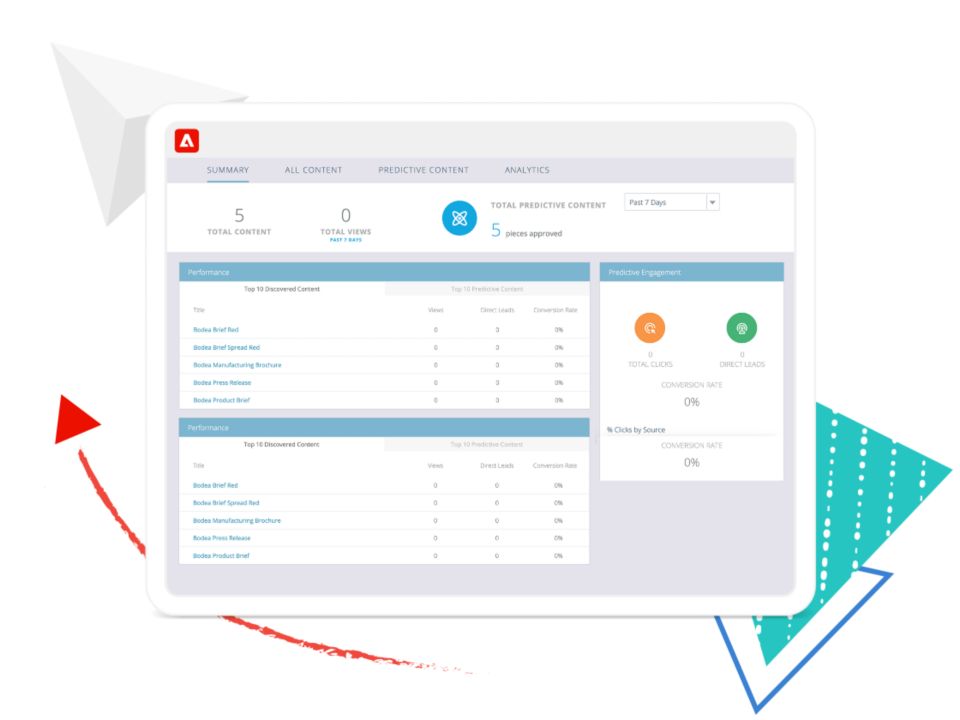 Hand-picked content without all the work.
Show your customers you understand them with personalized content, delivered at the right time, every time. From emails to landing pages, Marketo Engage uses in-depth profiles, real-time behavioral and demographic data, and AI to personalize user experiences, even for anonymous visitors.

Sales and marketing teams that are in sync.
Give marketing and sales teams the ability to create more coordinated journeys. Sales Connect runs marketing data right into your CRM. You can also use Marketo Engage tools for advanced lead generation, lead scoring, and account management tasks.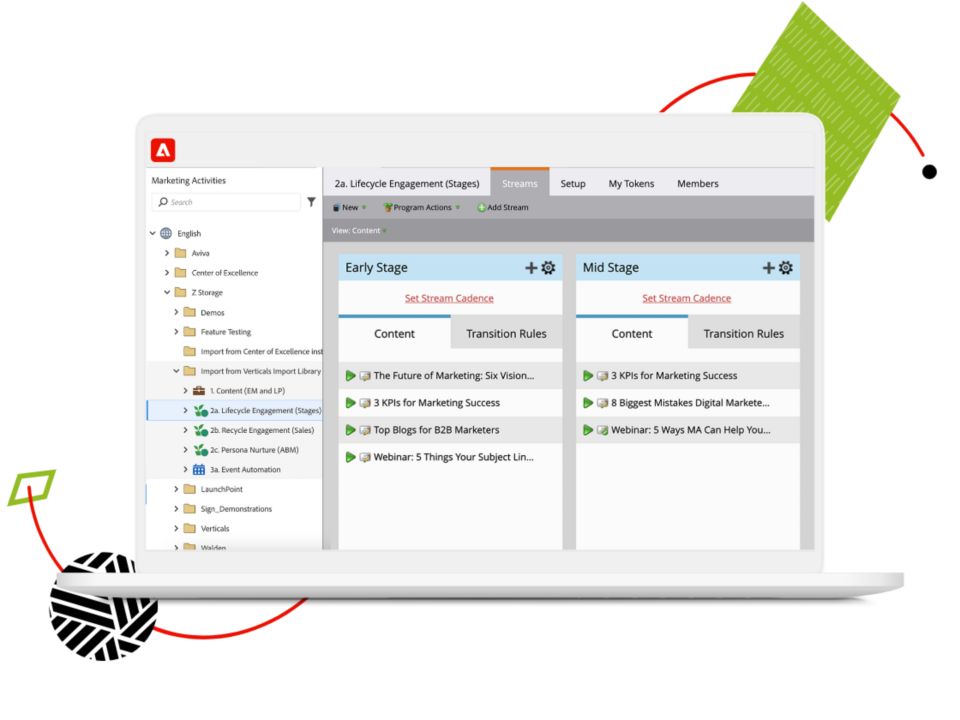 Marketing analytics that are actually insightful.
Quickly see the effectiveness of each piece of content and how well your customer journeys are working. Go deeper with advanced journey and marketing analytics, multi-touch attribution, and tools that connect sales and marketing data. Get a holistic picture of the entire customer journey from first interaction to conversion.

Put business growth on autopilot when you combine Marketo Engage with these other Adobe products.
Marketo Engage + Adobe Real-Time CDP
Combine Marketo Engage data with all other B2B data in Real-Time CDP to create complete real-time lead, account, and opportunity profiles. Then activate those profiles with Marketo Engage for personalized lead- and account-based engagement.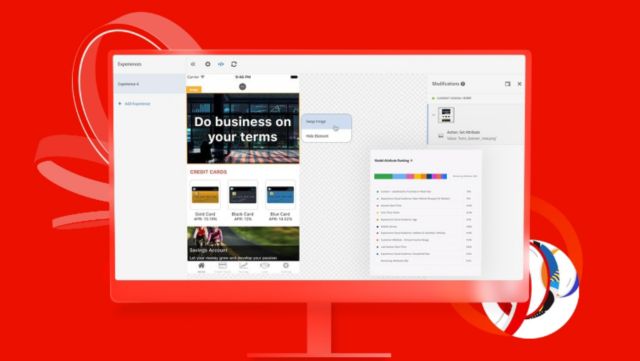 Marketo Engage + Adobe Target
Sync B2B audiences between Marketo Engage and Adobe Target to power real-time personalization, recommendations, and experiences across email, web, mobile, API, nurture streams, and more for optimized lead- and account-based marketing journeys.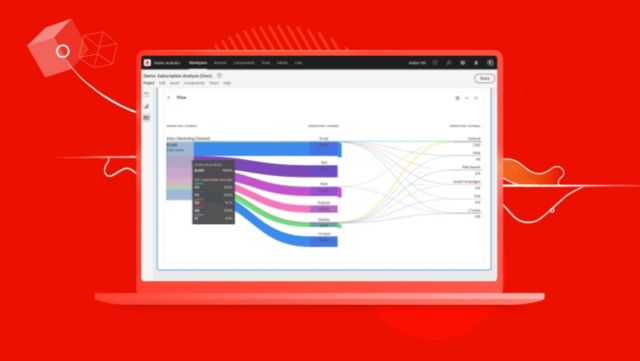 Marketo Engage + Adobe Analytics
A complete demand marketing solution. Native B2B audience syncing between Marketo Engage and Adobe Analytics lets you take advantage of advanced analysis and powerful marketing capabilities to turn insight into actions, and actions into insight.
Please make sure that the "dexter.base.react.umd" and "dexter.base.consonantcardcollection" clientlibs have been added to the template's Page Policy