Wij weten wat je volgende marketingcampagne nodig heeft. En jij?
Adobe Campaign verzamelt cross-channel klantdata in één weergave en maakt op basis daarvan gepersonaliseerde cross-channel campagnes die klanten bieden waar ze op dat moment behoefte aan hebben.
The Conference for Digital Leaders
Get Ready to Accelerate Growth through Digital Experiences. Tuesday 10th of october 2023.
Zorg dat nieuwsgierige bezoekers klanten worden via verbonden campagnes.
Om de klantervaring te verbeteren, moet je klanten begrijpen, anticiperen op hun volgende stap en op het juiste moment gepersonaliseerde ervaringen bieden. Adobe Campaign integreert je data en geeft je tools waarmee je campagnes kunt creëren en aanpassen om dat voor elkaar te krijgen.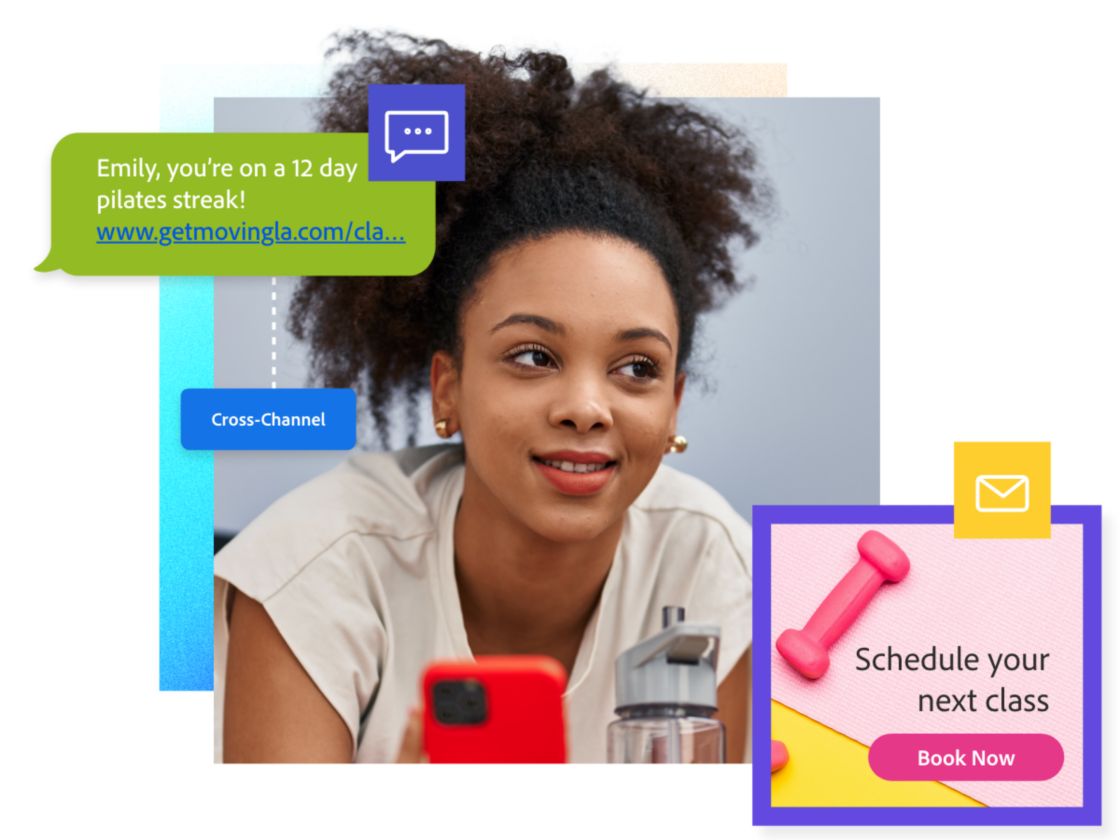 Als je kanalen samenwerken, werkt dat in jouw voordeel.
Voer zowel op digitale als op traditionele kanalen zinvolle gesprekken met je klanten, die perfect aansluiten bij de context.
Gebruik een intuïtieve interface om ervaringen te creëren en te beheren.

Bied relevante en gepersonaliseerde ervaringen via alle kanalen, dus ook offline.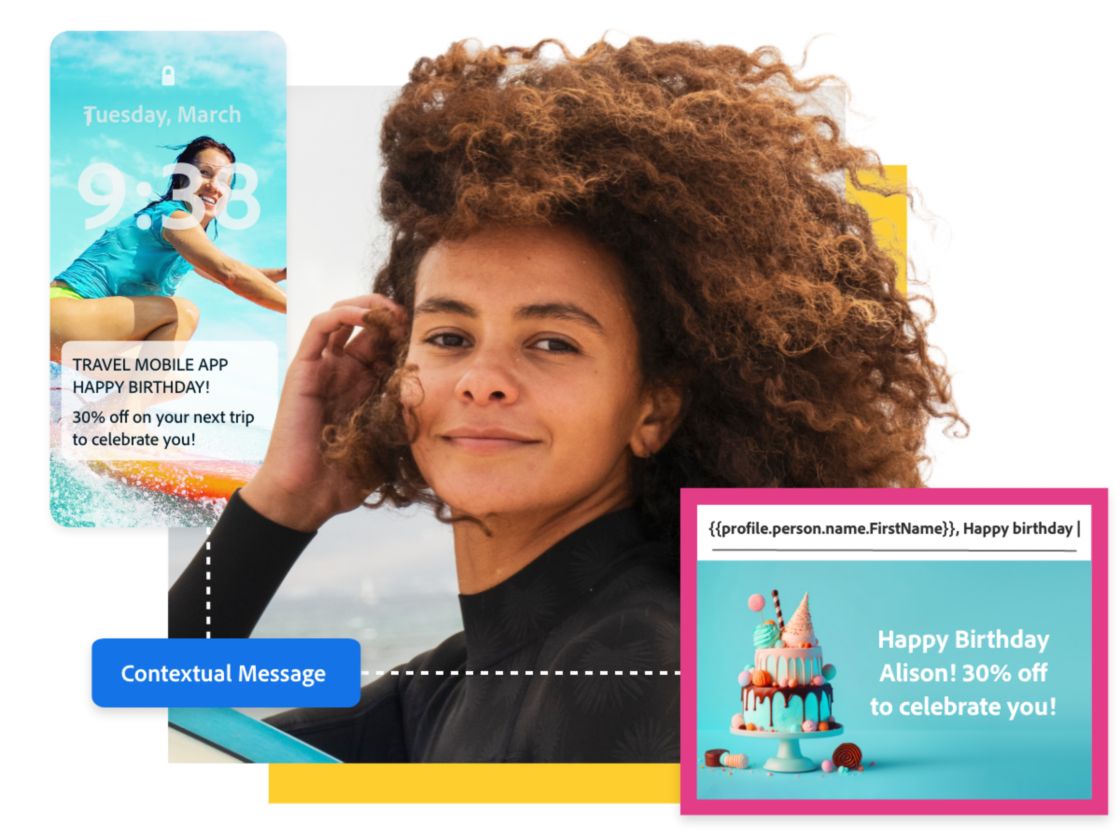 Versterk de e-mailstrategie van je onderneming met behulp van personalisatie en automatisering.
Stuur op maat gemaakte, gepersonaliseerde en pakkende e-mails die klanten enthousiast maken.

Gebruik AI om de openingspercentages, optimale verzendtijden en het potentiële klantverloop te voorspellen met behulp van Adobe Sensei.

Integreer e-mail in je cross-channel campagnes om de klantinteresse te stimuleren tijdens de hele levenscyclus van de klant.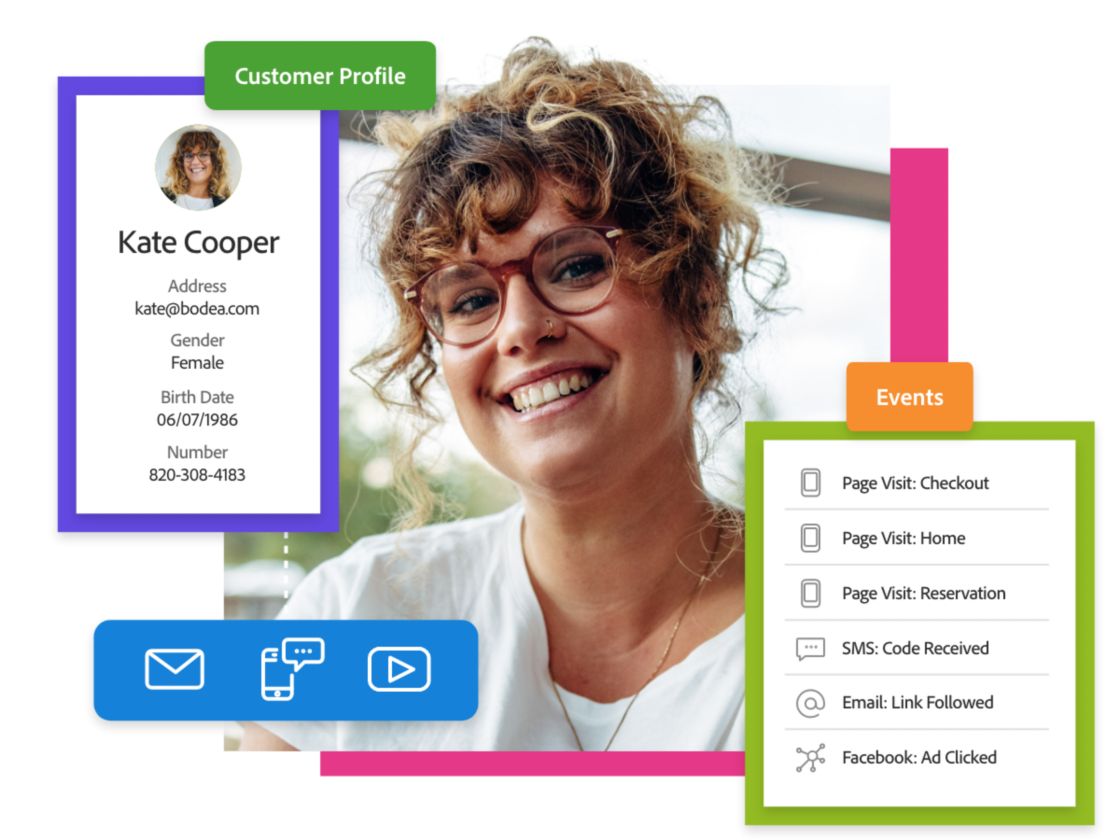 Creëer cross-channel ervaringen met behulp van een klantprofiel dat helemaal up-to-date is.
Breng data uit meerdere kanalen samen in robuuste, samenhangende klantprofielen.

Gebruik profielen om campagnes voor online en offline kanalen te creëren en uit te voeren.

Maak elk klanttraject op maat op basis van real-time inzichten.

De beheerde cloudservices van Adobe Campaign geven je gepersonaliseerde aandacht.
Bepaal de metrics, doelen en verwachtingen om uit Campaign te halen wat voor jou belangrijk is. Laat je adviseren door een team van experts om de prestaties en productiviteit een boost te geven en om op te schalen tijdens piekperiodes.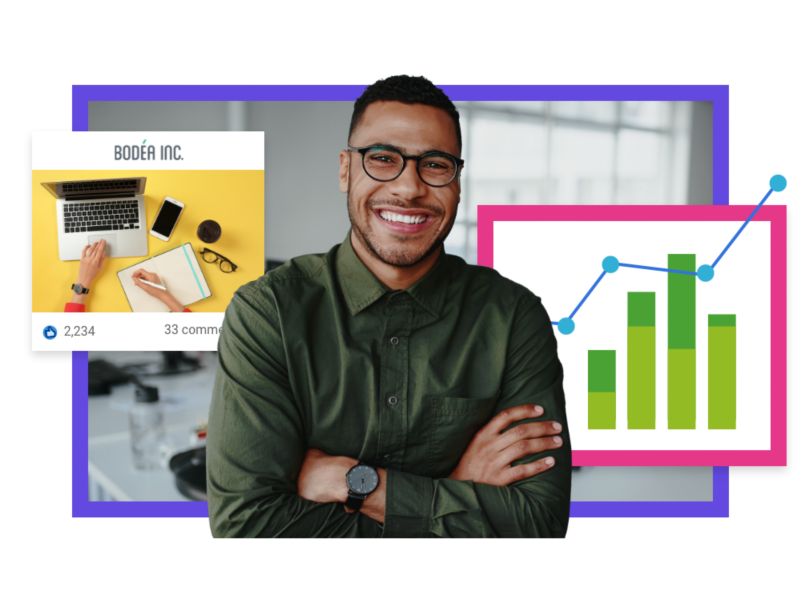 Dit is wat Adobe zo anders maakt.
Slimme AI voor supersimpele aanlevering.
Vergroot de klantinteresse door gebruik te maken van AI, aangestuurd door Adobe Sensei, om te voorspellen wat de beste verzendtijden zijn en welke klanten waarschijnlijk interesse hebben.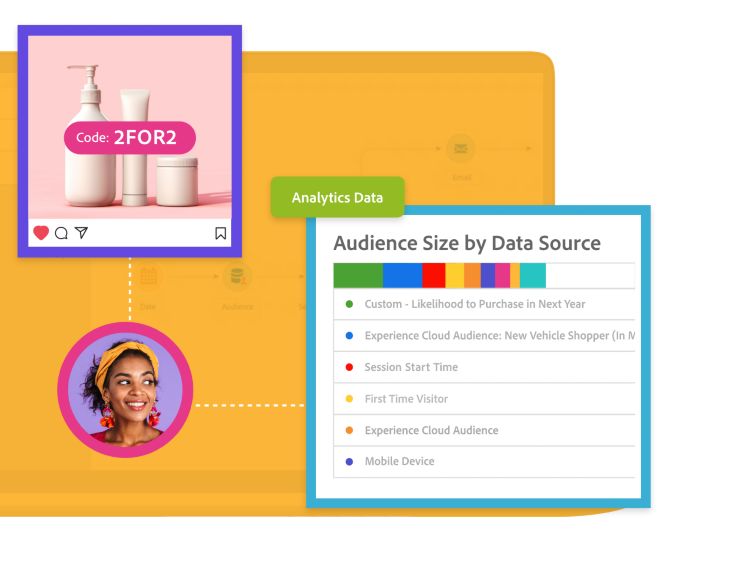 Native integraties waarmee je op jouw manier kunt groeien.
Synchroniseer Adobe Campaign native met andere krachtige Adobe-applicaties, zodat je meer inzicht in je klanten krijgt en over de hele linie een gestroomlijnder proces kunt creëren.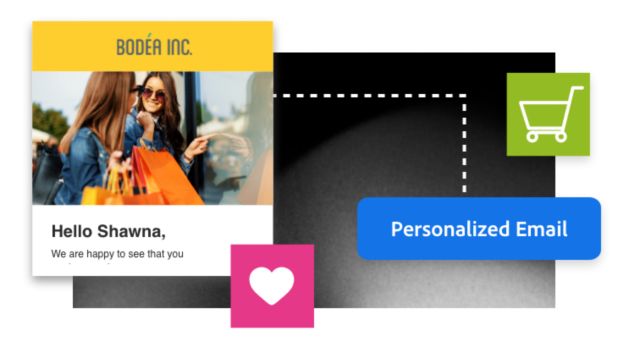 Campaign en Adobe Experience Manager
Koppel Campaign aan Adobe Experience Manager om meerdere versies van een e-mail te creëren, waardoor je e-mails kunt sturen naar verschillende segmenten tegelijk.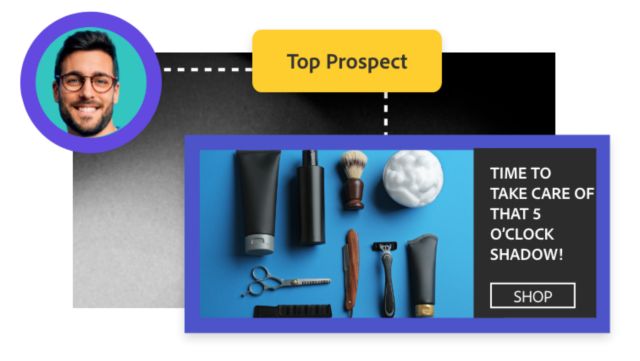 Campaign en Adobe Journey Optimizer
Gebruik Campaign-data en één-op-één-momenten die in Adobe Journey Optimizer zijn gecreëerd om doelgroepen te integreren – aangestuurd door Adobe Experience Platform.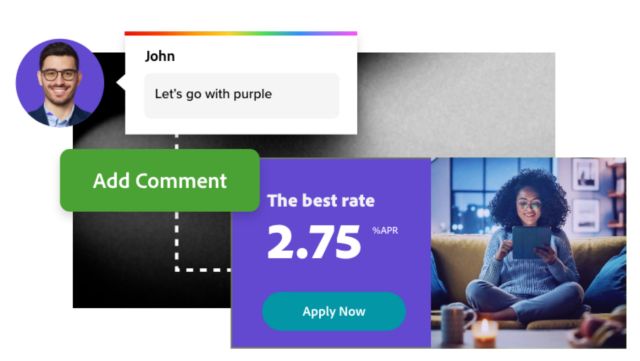 Campaign en Adobe Workfront
Realiseer campagnes sneller door Campaign te koppelen aan Adobe Workfront. Maak intakes, samenwerking en uitvoering eenvoudig voor cross-channel teams.
Je hoeft ons niet op ons woord te geloven.
Ontdek wat Adobe Campaign voor jouw cross-channel strategie kan betekenen.