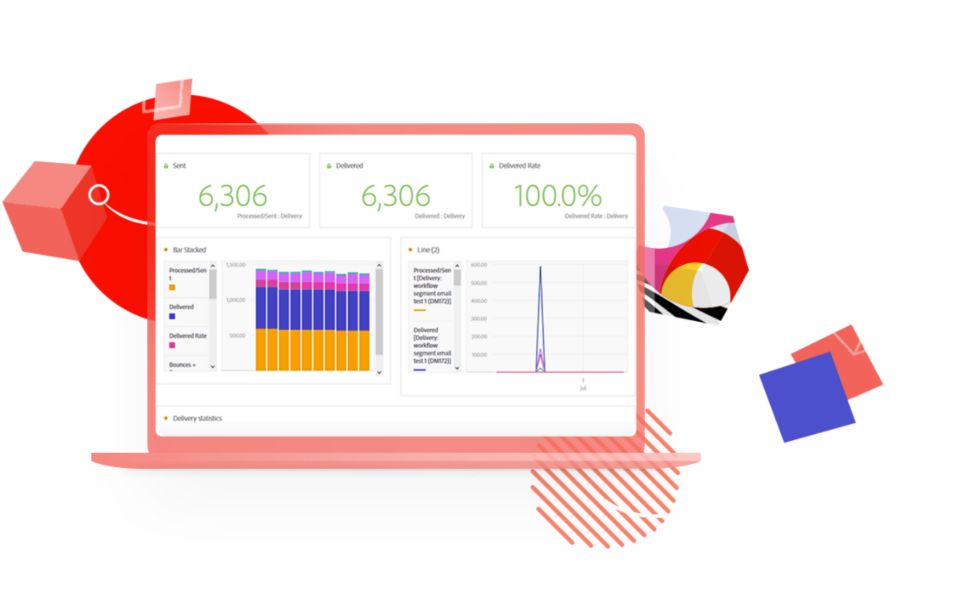 Se hela kundresan på en och samma skärm.
Tack vare Adobe Campaign får ni omfattande kunddata så att ni kan skapa, samordna och leverera dynamiska kampanjer som kunderna faktiskt vill ha via bland annat e-post, mobilen och offlinekanaler.
Vilken inverkan har Adobe Campaign i praktiken?
Forrester-rapporten The Total Economic Impact™ Of Adobe Campaign visar vilka företag som uppnår en avkastning på 293 % och en återbetalningsperiod på bara 6 månader.
Ta reda på varför Gartner har utsett Adobe till ledare inom flerkanalsmarknadsföring.
Läs Gartners rapport Magic Quadrant for Multichannel Marketing Hubs för 2021 och ta reda på hur Adobe står sig bland de 20 bedömda leverantörerna.
Det här skiljer oss från mängden
---
Please make sure that the "dexter.base.react.umd" and "dexter.base.consonantcardcollection" clientlibs have been added to the template's Page Policy
---
---
Please make sure that the "dexter.base.react.umd" and "dexter.base.consonantcardcollection" clientlibs have been added to the template's Page Policy