How we help with digital commerce
Build multi-channel commerce experiences on a single platform with Adobe
Explore the sections of this page
---
AI-powered commerce that's flexible for the future and scales to any size
The way businesses and consumers shop has radically changed, and it's going to continue to change going forward. This means that delivering personalized shopping and purchasing experiences with a flexible, scalable, and intelligent commerce solution is essential for growing your business. 
This is where Adobe comes in. Here's how. 
Up your digital commerce game with a Leader.
Learn why more businesses are choosing Adobe to shape their digital commerce experiences. Read the 2022 Gartner® Magic Quadrant™ for Digital Commerce report to find out why we're a Leader for the sixth consecutive year.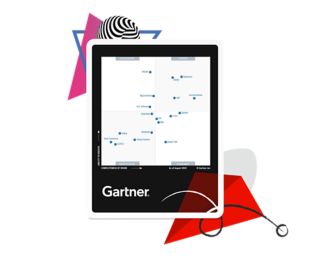 Adobe is a Strong Performer for B2C commerce solutions.
If you're ready to choose a commerce solution for your business, Forrester offers thorough insights into all the areas where we think Adobe Commerce shines so your business can too. Read The Forrester Wave™: B2C Commerce Solutions, Q2 2022 report to learn why Adobe has been named a Strong Performer.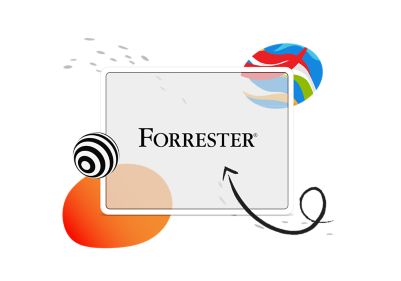 B2B and B2C commerce experiences with a single back end
Your business may be complex, but your digital commerce solution shouldn't be. We help you create shopping and purchase experiences as agile as your B2B, D2C (direct-to-consumer), and hybrid (B2B and B2C) businesses.
Managing multiple global stores and brands is no problem. You can manage them all from one platform and deliver frictionless customer experiences across digital touchpoints, including web, mobile, and marketplace.
Real-time, data-driven personalization that improves conversion and retention
The best way to segment and target customers, and deliver personalized content, offers, and pricing to customers, is through our AI-powered intelligent commerce capabilities. 
Harness the value of your data by keeping it all in one place with data visualization, cloud-based hosting, and robust dashboard and report building tools. And identify your most valuable customers and see what they're doing in real time so you can personalize customer engagements across all channels.
Cloud-based functionality that improves total cost of ownership
Deploy, scale, and securely grow your commerce business with built-in, cloud-based functionality. Our commerce platform seamlessly integrates with your enterprise resource planning (ERP), content management system (CMS), customer relationship management (CRM), order management systems (OMS), and product information management systems (PIM).
And our headless architecture lets you deploy new front-end customer experiences across every channel and device, and lets you rapidly update storefronts and forward-facing content layers without interrupting back-end processes.
"We now have 55 different sites with seven different language options, payment methods, and shipping rules."
Theodor Tollefsen
Consumer Business Director, Helly Hansen