Données en ligne ou hors ligne : nous ne faisons aucune différence.
Ne perdez aucune information lorsque votre clientèle passe d'une activité en ligne à une expérience en magasin ou autre, grâce à la collecte de données en continu renvoyant à un seul et même profil.
Découvrez Customer Journey Analytics à l'œuvre.
Regardez cette présentation de notre application d'analytics qui permet à chaque équipe de disposer d'insights cross-canal en temps réel.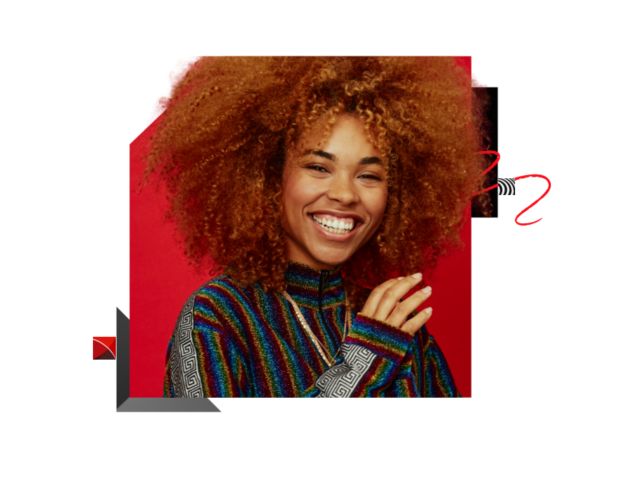 Votre clientèle a des choses à vous dire, mais le message arrive-t-il jusqu'à vous ?
Selon une étude de Forrester Consulting, la clientèle interagit avec au moins huit points de contact avant de finaliser un achat. Or, il n'est pas facile de suivre le passage des canaux digitaux aux expériences en personne. Les données décousues vous empêchent de tirer parti des insights. En l'absence d'insights cross-canal, vous ne pouvez pas savoir où la conversion a eu lieu (ou a échoué) ni vous adapter à l'évolution des besoins de la clientèle et des tendances du marché, ces changements se produisant de manière inopinée.
 
Pour ne pas perdre le fil des parcours client complexes, la première étape consiste à compiler TOUTES ces données de façon à disposer d'une vue complète des actions de votre clientèle.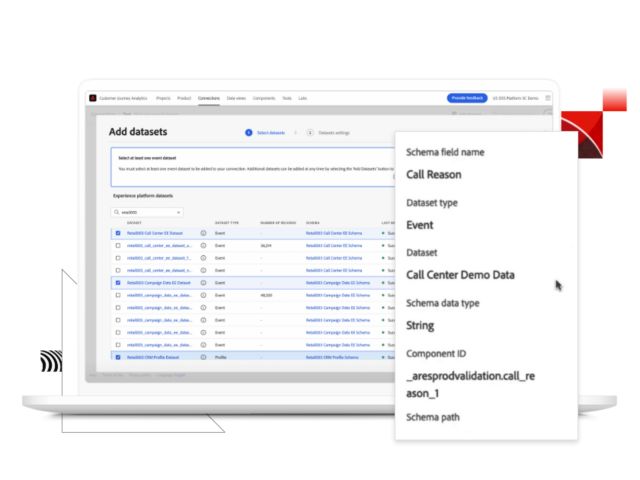 Adobe Customer Journey Analytics simplifie les parcours client complexes en connectant toutes les données en ligne et hors ligne, quelle que soit leur source, pour vous offrir un maximum de visibilité. Il vous permet de tirer rapidement parti de précieux insights en fédérant des données disparates pour créer un profil complet et actualisé de chaque membre de votre clientèle. Grâce à cette vue complète, les équipes en charge des expériences client peuvent s'appuyer sur des insights auparavant inaccessibles.

Voici comment nous connectons les données pour vous donner un excellent aperçu de votre clientèle :
 
Ensemble de données unifié - Rassemblez les ID issus des canaux en ligne et hors ligne et des appareils au sein d'un profil client unifié.

Modélisation flexible des données - Fédérez et combinez différentes sources de données au sein d'une seule et même vue exploitable grâce au modèle de données d'expérience (XDM) optimisé par Adobe Experience Platform.
 
Décisions basées sur les données - Identifiez les points de contact à fort potentiel de conversion afin d'allouer vos ressources aux expériences client qui changent la donne.
 
Démocratisation de l'accès aux données - Fournissez à vos équipes les insights dont elles ont besoin grâce à des ventilations illimitées de n'importe quel élément de données, sans avoir à solliciter l'équipe de science des données pour l'exécution de requêtes SQL.

« Nous avions besoin d'une visibilité complète sur chaque personne interagissant avec nous, de l'historique de ses besoins à sa progression dans le parcours client et devions pour cela centraliser nos données sur une seule plateforme. »
Mike Gamble, Director of Analysis and Design
Bénéficiez d'insights axés sur la personne avec Customer Journey Analytics.
Allez au-delà des données brutes d'un canal pour mieux cerner la personne qui se cache derrière chaque membre de votre clientèle. Découvrez comment la compilation des ensembles de données issus des expériences web, mobiles et en personne sous un même ID client et leur analyse à l'aide de pratiques matures permettent d'obtenir une vue complète du parcours client.