ADOBE CUSTOMER JOURNEY ANALYTICS
Your customer data has a story to tell. We give you more context, so you get more story.
Adobe Customer Journey Analytics gives you more: real-time analysis of both online and offline data, privacy-ready profiles, and access for teams across your organization. Now, everyone has the insights they need to create more connected customer journeys.
Unify data from any channel — online and offline.
The streaming data collection of Customer Journey Analytics follows customers in real time as they move from online to in-store to customer call centers and more. Then it unifies the data into a single customer profile and a comprehensive customer journey. The fully correlated data gives you unlimited breakdowns of any data elements so you can uncover deeper insights — all without writing SQL.
Dig deeper into connected data
Visualize the entire customer journey.
A simple drag-and-drop interface with flow analysis lets you map customer journeys in seconds — and get insights in minutes, not months — so you can understand how customers move across your websites and apps, and their in-person experiences. Analyze their behaviors with rule-based modeling and algorithmic attribution to understand your most valuable touchpoints, and recognize trends by comparing customers with shared characteristics using cohort analysis.
Dig deeper into end-to-end visualization
Go deeper with the help of AI.
Give marketers, analysts, and content creators tools to apply AI to their everyday tasks. Customer Journey Analytics applies AI to improve segmentation and attribution, help you identify causal relationships between customer interactions, and improve anomaly detection so you can quickly take action on outlier events that could impact your business. It also helps you weigh metrics and evaluate action plans so you can grow or streamline your business.
Dig deeper into AI-driven insights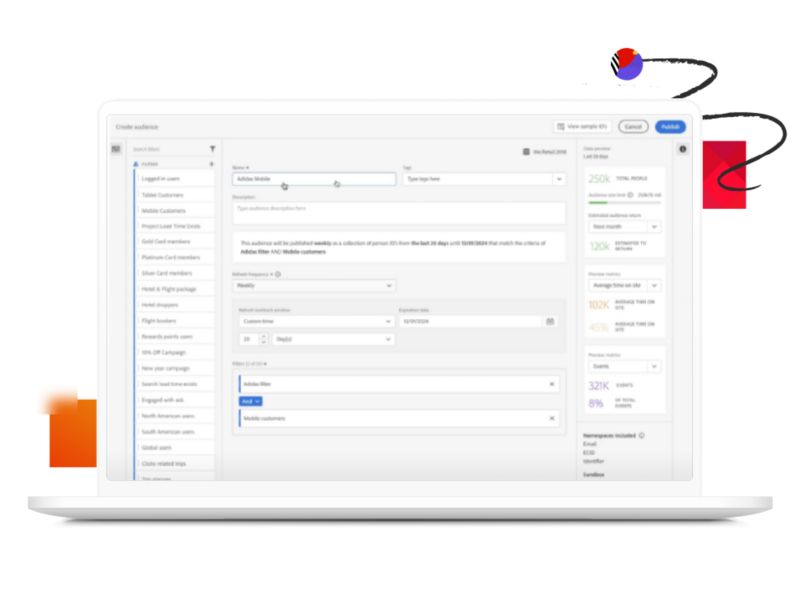 Make insights accessible across the organization.
Now, everyone in your organization can deliver experiences based on a complete picture of customer interactions. Our intuitive, collaborative user interface lets teams easily curate, share, and schedule reports. Executives get real-time snapshots right on their phone with the Analytics Dashboard. And the patented data governance tools powered by Adobe Experience Platform, such as role-based access, give teams what they need to provide amazing experiences while protecting customer privacy and policies.
Dig deeper into data-driven decisions
Discover your most valuable customers.
Quickly discover new, high-value customers using real-time insights from Customer Journey Analytics. Publish customer audiences from specific events or campaigns or create new customer segments based on filters like actions, journeys, and events — all with flexible dates and look-back windows. Then immediately activate those audiences through Adobe Journey Optimizer or Adobe Real-Time CDP.
Dig deeper into audience publishing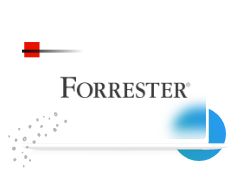 Adobe is leading the charge in real-time customer analytics.
Adobe is named a Leader in its Forrester Wave: Customer Analytics Technologies Q2, 2022 report, citing robust data visualization tools, a user-friendly interface, and seamless integrations.