Join the evolution of digital-first customer experiences.
Connect with an extensive line-up of digital innovators.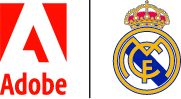 Discover the future of fan engagement as Real Madrid's Michael Sutherland shares his vision for a global football community with Adobe's Paul Robson.
Explore all of our seminars, customer sessions and workshops, on demand.
Choose from our extensive line-up of thought leaders and digital innovators.