Plan, create, personalise and publish unforgettable content for every customer — at the speed of now.
Meeting real-time customer expectations for personalised experiences requires more digital content than ever. With Adobe's creative workflow and asset management solutions, your teams can plan, create and deliver personalised content at scale that supports the customer journey at every touchpoint.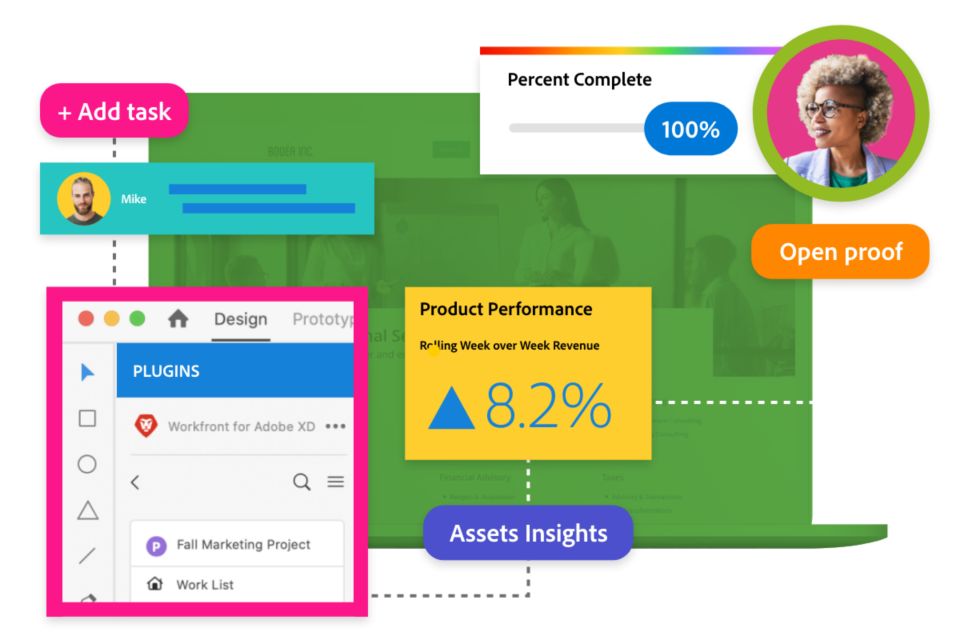 People, processes and tools that work better together.
Adobe helps businesses streamline their content supply chain to consistently fuel unforgettable customer experiences at speed and scale.
Content lifecycle management
End-to-end content management from concept to creative to approval and delivery.
Better cross-team collaboration
Social-style communication and online reviews and approvals reduce emails, meetings and time to market.
Inter-connected workflows
Teams have complete visibility into projects and can send and receive updates right from their workspace.
AI-assisted content at scale
Automated DAM workflows let marketers easily manage assets at scale. Adobe Firefly for Enterprise can support those creations with endless variations.

Create a continuous content supply chain.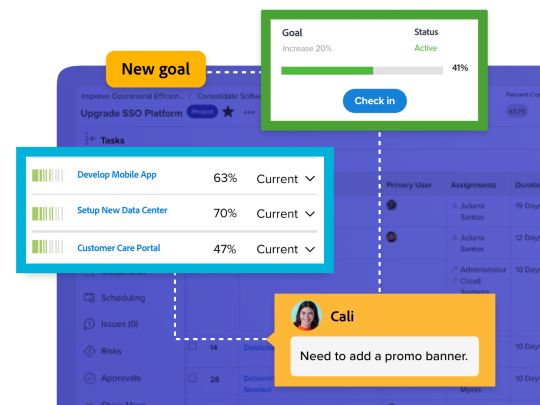 Adobe Workfront — end-to-end work management.
Workfront unites all of your teams with automated workflows that boost collaboration and eliminate chaos, helping you scale content production with greater speed and efficiency.
Daily tasks are prioritised to meet goals and balance work.
See all campaigns in context with a centralised marketing calendar and dashboards that provide a comprehensive view into every planned and in-progress campaign.
Keep teams and stakeholders current with real-time updates and better manage marketing budgets through integration with Anaplan.
Online proofing tools and automated workflows let stakeholders review and approve content from their favourite application.
A variety of work methodologies are supported, including Agile.
Creative tools as limitless as your potential.
Creative assets are the foundation of great digital experiences. Adobe Creative Cloud gives you everything your creative teams need to push your organisation into tomorrow.
Industry-leading artificial intelligence (AI) technology powers world-class creative apps and services as part of Creative Cloud, Frame.io and Adobe Express.
End-to-end content workflows are accelerated using native integrations between Workfront and Experience Manager Assets.
Connected creative applications empower anyone to create on-brand content on their own.
AI-powered workflows help you quickly find existing assets and sync metadata between Experience Manager Assets and Workfront for greater searchability and reuse.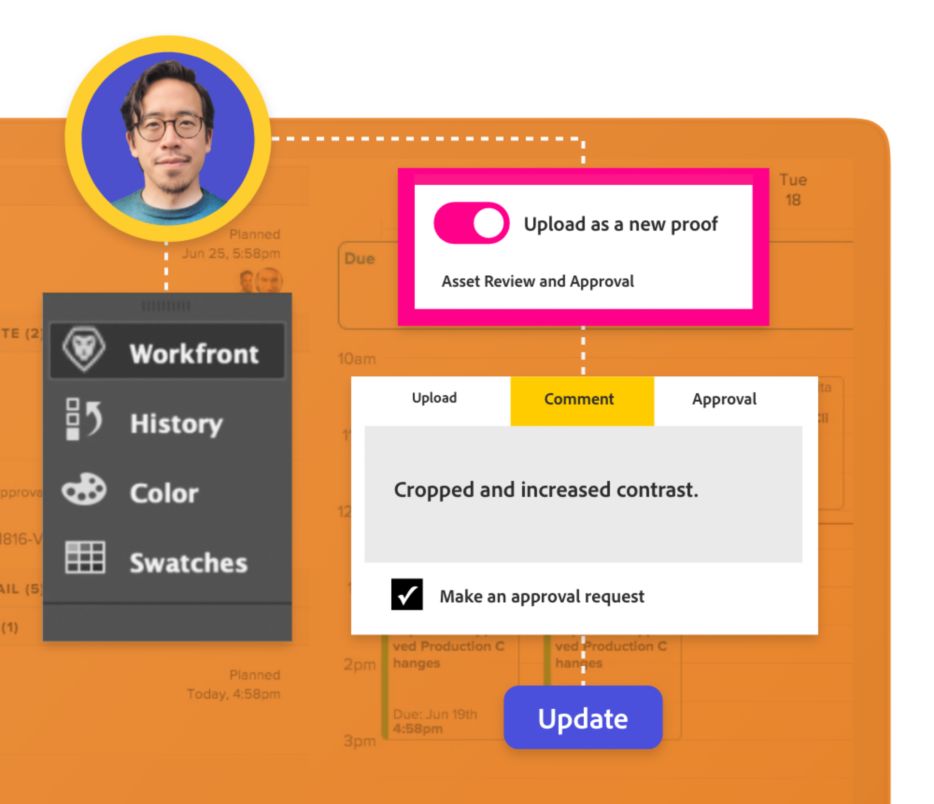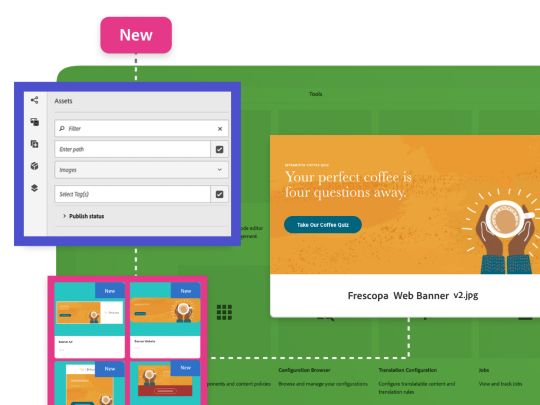 Adobe Experience Manager — the perfect combo of content and digital asset management.
Easily deliver optimised, personalised experiences across any channel, device or screen using one master asset.
Keep teams and stakeholders current with real-time updates and better manage marketing budgets through integration with Anaplan.
AI-powered workflows help you quickly find, edit, manage and deliver hundreds of thousands of assets.
Creative Cloud and Workfront integrations streamline workflows and ensure consistency through tools such as version management.
AI and machine learning automatically tags, crops and adapts images and video in seconds for cross-channel delivery.
Build experience design and layout templates with Experience Manager Sites.
Assemble high impact, composable, fast experiences across campaigns & channels—mobile, web, app, email, in-venue—that deliver experience success.
Maximise the impact of content using performance data and insights.
Seamlessly evaluate campaign and project performance using data and reports built into Workfront to ensure that they're meeting business, budget and customer experience goals.
Leverage content usage analytics from Experience Manager Assets.
Utilise content attributes and audience insights based on performance metrics to deliver business success.
Understand content performance to make efficient recommendations for authors to create higher performing content at scale.
"Implementing a better way to manage content creation and deliver campaigns across channels became an imperative. Above all, we needed a centralised way to oversee and refine our marketing workflows, which is where Adobe came in."
Sharon Poddick, Director of Creative Operations, Orvis