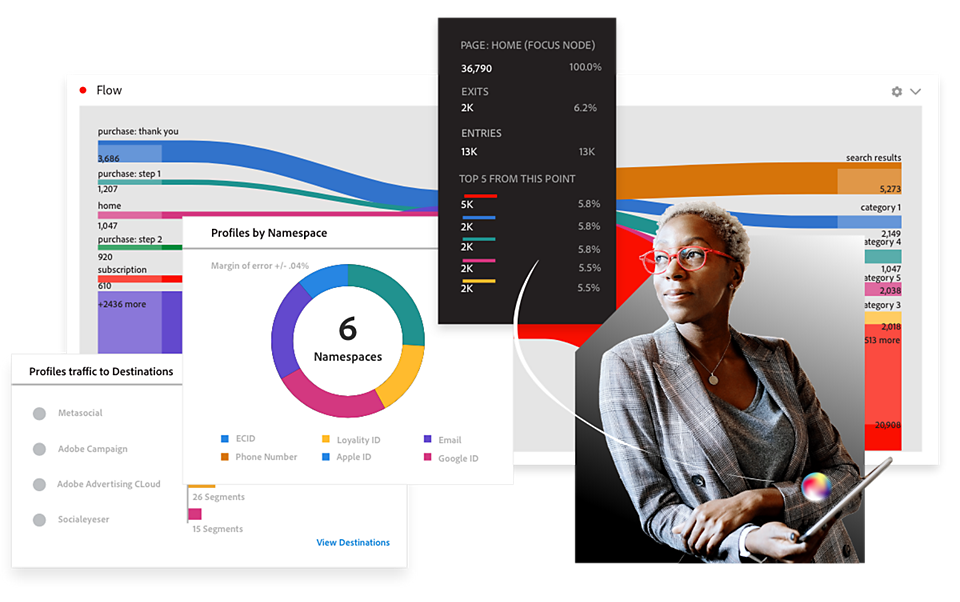 Adobe Experience Cloud for Business
Always make it personal. With Adobe Experience Cloud.
What is Adobe Experience Cloud? It's customer experience technology that helps your business create personalized experiences for every single customer. Starting with data insights to really know each individual. To content creation built for them. And finally delivering those experiences on any surface. With Adobe, you've got this.
Adobe Summit 
8–9 June, 2023 | London and virtual.
Register before April 30, 2023, to save 200 GBP/ 300 EUR on an in-person pass.

Meet the Experience Cloud business solutions.
Adobe Experience Cloud solutions solve needs from data insights to content management, marketing workflows, and more. Let's find your solution to more meaningful B2C and B2B customer experiences.
Customer connections personalized at any scale
No matter the size of your business, you can bring the personal touch to each of your customers. Whether your business is far along its personalization journey or just getting started, we have the building blocks you need to transform the relationships you build with each customer.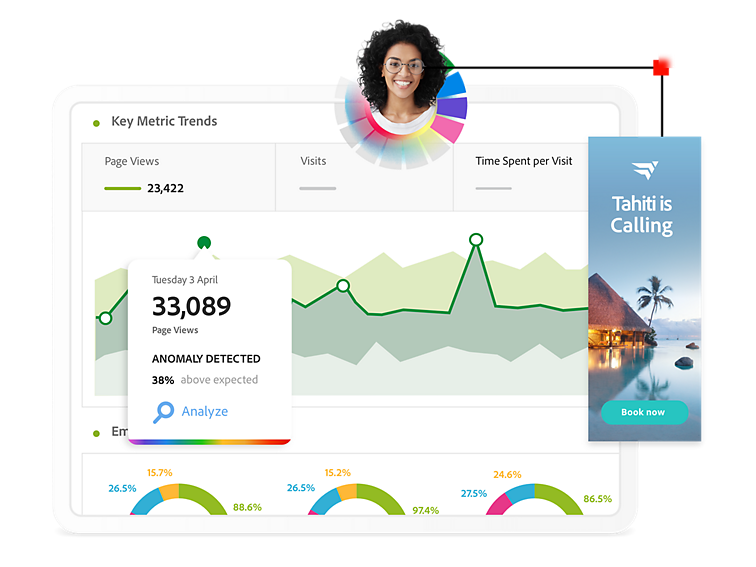 Deep and relevant data insights & audiences
Use our customer data platform (CDP) technology to drive real-time personalization on any channel using online and offline data insights across your entire business.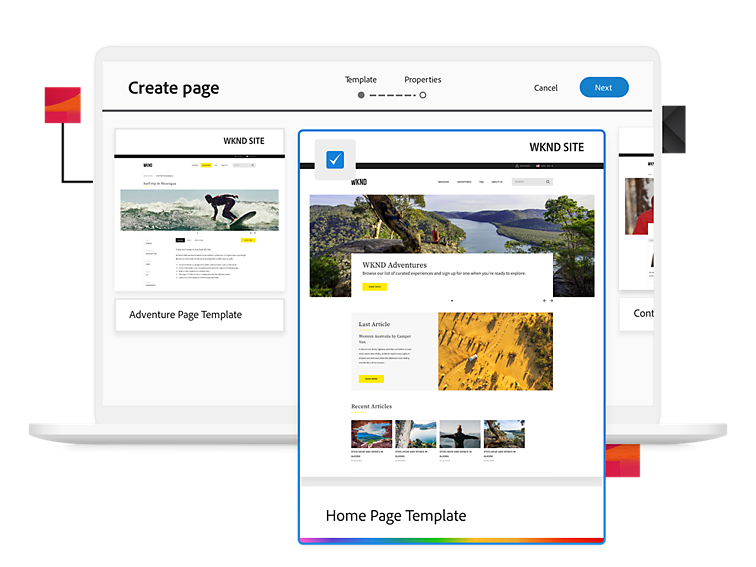 Fast and flexible content management
Employ our marketing workflow technology, our open-source content management system (CMS), and digital asset management (DAM) system to create and manage your business's websites, apps, forms, and other marketing and business content.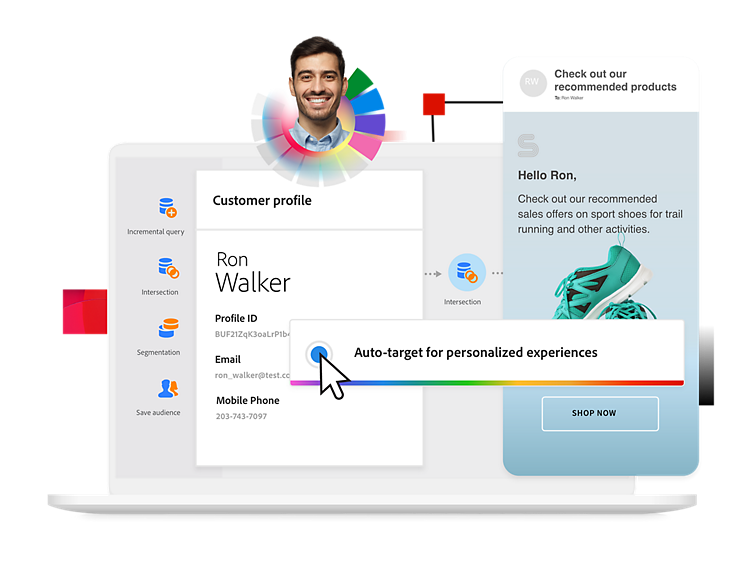 Personalized customer journeys
Build a content marketing strategy for your business that delivers personalized content across all channels. It updates the customer experience in real time based on an individual's engagement history. And now, serve that experience at scale to all of your customers.
Get to know the Adobe Experience Cloud products.
The Experience Cloud family of integrated products — powered by the Adobe Experience Platform —  help B2C and B2B brands understand customers and personalize their experiences at scale through our project management, analytics, ecommerce, and content management, and more.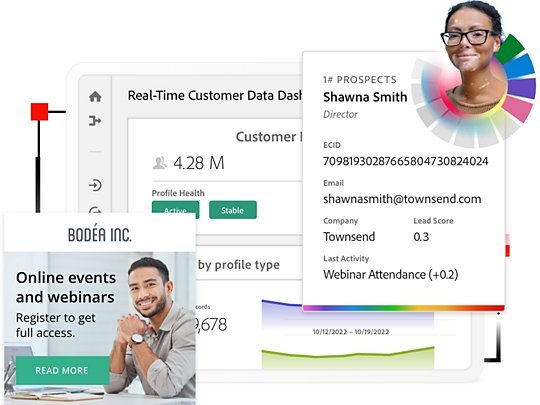 Featured: Adobe Real-Time CDP
See customers in high def with our leading CDP.
Get the crystal-clear, real-time view of your audiences. Whether you target B2B, B2C, or a mix of both, Adobe Real-Time CDP helps you respond to your customers' up-to-the-moment preferences with unified profiles that power all of your customer experience systems.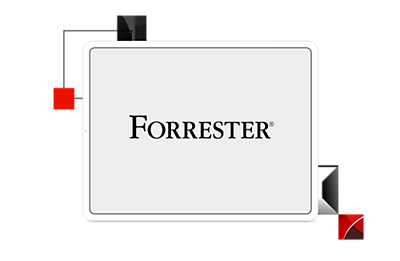 See how we set the pace in enterprise marketing suites.
To be everything a customer is looking for, you need to have everything they're looking for. Learn why Adobe was named a Leader in "The Forrester Wave™: Enterprise Marketing Suites, Q3 2022."
Adobe business customers and Experience Cloud.
Across brands and industries, Adobe Experience Cloud business customers repeatedly create the kinds of inventive and personalized experiences that keep customers coming back.
"We needed a complete picture of every person who banks with us, from their history to their needs, to how they move through the customer journey, and that meant centralizing our data on a single platform."
Mike Gamble
Director of Analysis and Design
TSB Bank IBM
Let us show you the full power of Adobe Experience Cloud for your business.