Adobe Workfront + Adobe Experience Manager Assets + Adobe Creative Cloud.
Delivering personalized customer experiences today means creating more content than ever. Adobe can help you meet the moment by optimizing your content engine, streamlining your work processes, and keeping your teams productive and fulfilled as they move your organization into the digital economy.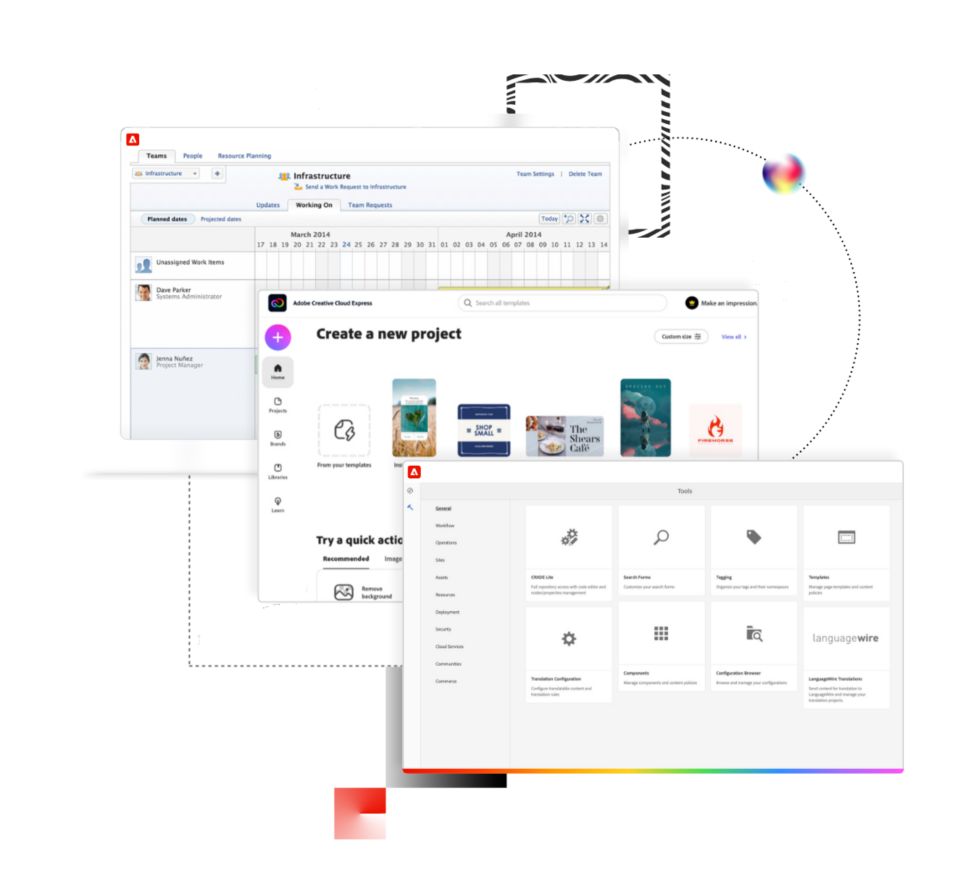 Connecting people, processes, and tools.
Adobe is in a unique position to deliver on a growing need among enterprises: creating high-quality content beyond human scale and using this content to power great experiences. Through our robust solutions and integrations, Adobe can help you streamline your end-to-end content supply chain.
Content lifecycle management
End-to-end content management from concept to creative to approval and delivery.
Better cross-team collaboration
Social-style communication and online reviews and approvals reduce emails, meetings, and time to market.
Inter-connected workflows
Teams have complete visibility into projects and can send and receive updates right from their workspace.
AI-assisted content at scale
Automated DAM workflows let marketers easily manage assets and independently create asset variations.
Explore each phase of the content supply chain.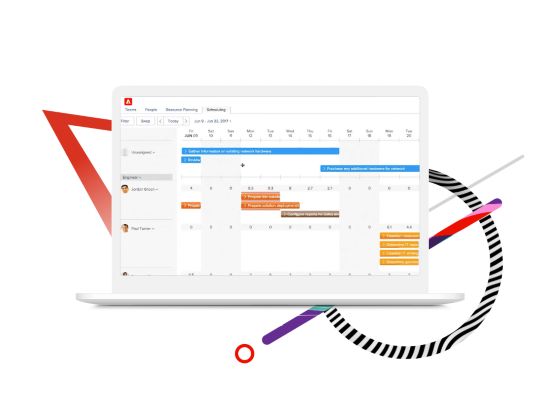 Adobe Workfront — End-to-end work management.
Workfront unites all your applications with automated workflows that boost collaboration and eliminate work chaos, helping you scale content production and deliver personalized experiences faster.
Daily tasks are prioritized to meet goals and balance work.
Real-time updates ensure all teams and stakeholders are current.
Online proofing tools and automated workflows let stakeholders review and approve content from their favorite application.
A variety of work methodologies are supported, including Agile.
Adobe Creative Cloud — Creative tools as limitless as your potential.
Creative assets are the foundation of great digital experiences. Adobe Creative Cloud gives you everything your creative teams need to push your organization into tomorrow.
World-class creative apps and services powered by industry-leading AI technology.
Native integrations with Adobe enterprise marketing tools.
Connected creative applications empower anyone to create on-brand content on their own.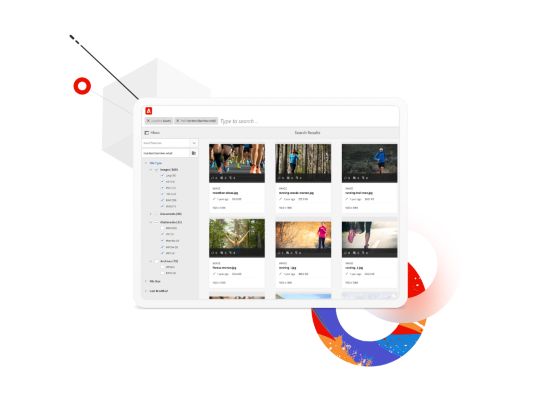 Adobe Experience Manager Assets — The DAM that actively scales content.
This DAM does more than house assets. It lets you easily deliver optimized, personalized experiences across any channel, device, or screen using one master asset.
AI-powered workflows let you easily find, edit, manage, and deliver hundred of thousands of assets.
Creative Cloud integrations streamline workflow and ensure consistency through tools such as version management.
AI and machine learning automatically tags, crops, and adapts images and video in seconds for cross-channel delivery.
"Implementing a better way to manage content creation and deliver campaigns across channels became an imperative. Above all, we needed a centralized way to oversee and refine our marketing workflows, which is where Adobe came in."
Sharon Poddick, Director of Creative Operations, Orvis