Adobe Real-Time CDP is advanced data management. Built just for marketers.
Set marketing and IT teams free. Adobe Real-Time Customer Data Platform lets marketers collect, normalize, and govern B2B and B2C data and unify it into real-time profiles that can be activated across any channel. 

Join Experience Makers Live.
Learn how to make the digital economy personal at our free virtual event.
Catch the best of Summit 2022.
Learn, be inspired and make the digital economy personal with these popular sessions from this year's Adobe Summit.
Please make sure that the "dexter.base.react.umd" and "dexter.base.consonantcardcollection" clientlibs have been added to the template's Page Policy
Get marketing confidence with Adobe Real-Time Customer Data Platform.
Built on the Adobe Experience Platform, marketers now have data management capabilities typically found only in IT departments. From collecting known and pseudonymous data from across channels to create holistic real-time profiles to managing data privacy to instant activation, marketers have the freedom to personalize like never before. 
Single, uniform data format
Collect and unify data into a standard taxonomy that can be activated in real time, including consumer or professional or both, internal and external, and known and pseudonymous data.
Real-time person and account-based profiles
Get enriched, privacy-ready profiles that automatically update in real time without the need to manually stitch together data.
Actionable insights for B2C and B2B
React instantly to customer events to deliver timely, relevant experiences to any destination, including web, email, mobile, and social.
Privacy controls and data governance
Market responsibly with patented tools to help brands operationalize data usage policies and give customers greater control over their information.
Single CDP for managing both B2C and B2B lines of business
Combine B2C and B2B data to create hybrid profiles using both consumer and professional  attributes and behavior to find new sales opportunities across lines of business.
Adobe is named a Leader in the IDC MarketScape.
Purpose-built from the ground up to power B2C and B2B marketing at scale.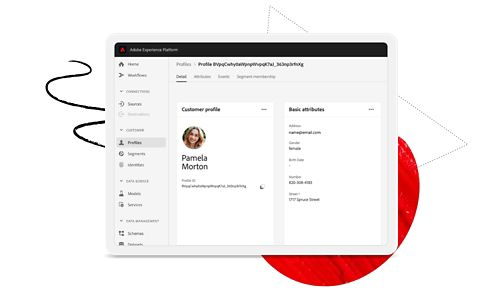 Streaming data collection
Normalized, flexible data models usable across Adobe and non-Adobe connections
Person and account-based data schemas designed for B2B and B2C marketing
Tag management and event forwarding collect and distribute event-level data in real time.
Optimized profiles that accelerate experience delivery time
Real-time profiles and activation
Unified, actionable person and account profiles that contain consumer data, professional data, or both
Drag-and-drop segmentation designed for B2C and B2B marketers
Person and account-level identity resolution and profile enrichment
Consistent customer experiences through orchestration and real-time activation across channels and environments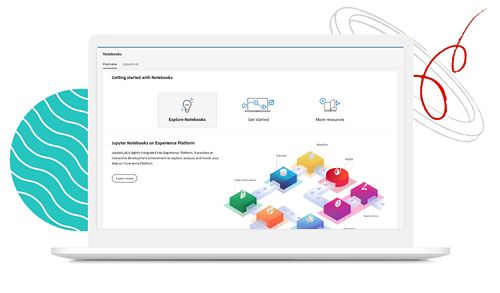 Preset and customizable data governance framework for peace of mind
Data source labeling and policy creation to ensure compliance
Automated enforcement to prevent policy violation
Convenient data lineage for easy modification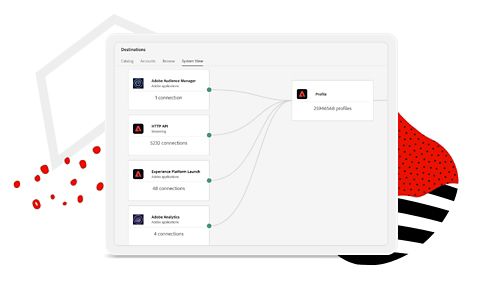 A single CDP with native B2C and B2B data models to support multiple lines of business
Combined consumer and professional data inside the same platform 
Hybrid customer profiles containing both consumer and professional behavior and attributes
Person & account-based segmentation powered by B2C and B2B data
"As today's work is driven by a digital-first mindset, there's an added urgency for a compelling experience at each step in a customer's journey. Adobe Experience Platform will help empower our team to understand our customers better, ultimately resulting in more personalized and valuable engagements — a powerful tool for any brand looking to succeed today."
vice president of marketing operations at ServiceNow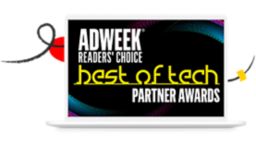 Real-Time CDP is an Adweek Reader's Choice: Best of Tech Award Winner.
Real-Time CDP, real-time customer experience.
Combine known and unknown data to create one-to-one personalized experiences across all channels.
Solving the customer data platform problem.
Real-Time CDP lets marketers unify data from all sources and systems and activate across channels in the moment.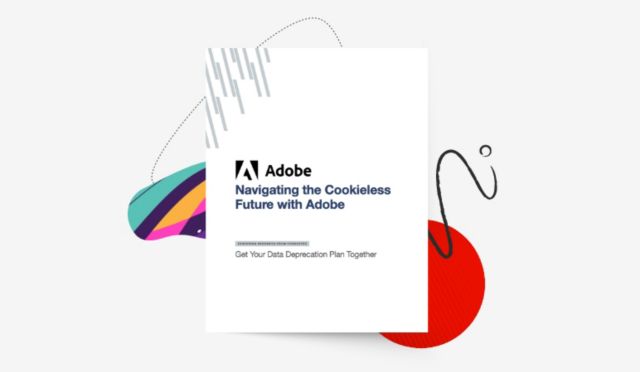 Customer data platforms can help marketers navigate a cookiless future.
Adobe and Forrester look ahead in Get Your Data Depreciation Plan Together.