Online-Daten. Offline-Daten. Für uns ist das alles dasselbe.
Behaltet den Überblick, wenn eure Kundinnen und Kunden mal im Onlineshop, mal im Ladengeschäft oder woanders sind – durch die Erfassung von Streaming-Daten, die sich in einem einzigen, einheitlichen Kundenprofil nachverfolgen lassen.
Erlebt Customer Journey Analytics in Aktion.
Hier erhaltet ihr einen Überblick über das Analyseprogramm, das allen Teams Cross-Channel-Erkenntnisse in Echtzeit liefert.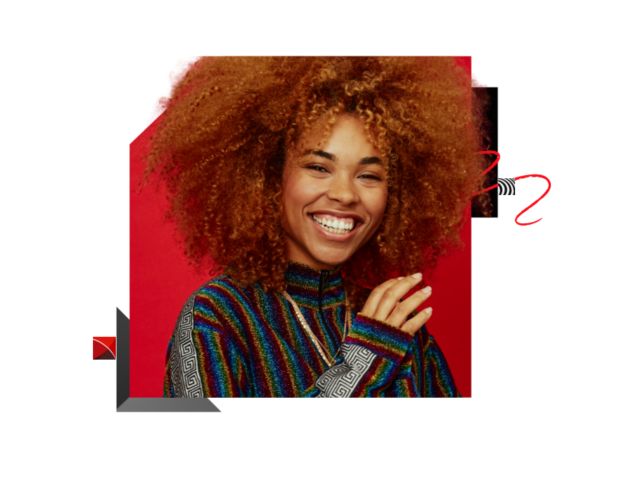 Eure Kundschaft versucht, euch etwas mitzuteilen. Kommt die Botschaft bei euch an?
Laut Forschungsergebnissen von Forrester Consulting interagieren Kundinnen und Kunden an mindestens acht Touchpoints, bevor sie einen Kauf tätigen. Ihnen dabei zu folgen, wenn sie von digitalen zu analogen Kanälen wechseln, ist schwierig. Wenn keine Datenpunkte verknüpft werden, sind auch keine Erkenntnisse verfügbar. Doch ohne Cross-Channel-Erkenntnisse wisst ihr nicht, wo eine Conversion stattgefunden hat (oder eben nicht). Außerdem könnt ihr nicht auf sich ändernde Kundenbedürfnisse und Markt-Trends reagieren – denn all dies geschieht in einer extrem kurzen Zeitspanne.
 
Der erste Schritt zur Erfassung komplexer Customer Journeys besteht darin, diese Daten – alle Daten – zusammenzuführen, damit ihr einen vollständigen Überblick über das Verhalten eurer Kundinnen und Kunden habt.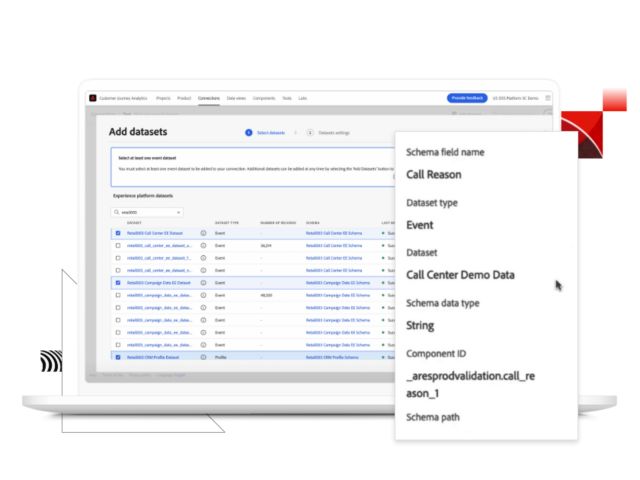 Adobe hat die passende Lösung.
Adobe Customer Journey Analytics vereinfacht komplexe Customer Journeys durch die Verknüpfung von Daten aus allen Quellen – sowohl online als auch offline – und ermöglicht euch so einen ganzheitlichen Überblick. Zusätzlich verkürzt diese Lösung die Zeit bis zur Erkenntnisgewinnung, indem unterschiedliche Datenpunkte zu einem vollständigen, minutenaktuellen Kundenbild zusammenfügt werden. Mit diesem ganzheitlichen Überblick können sich die für die Erstellung von Kundenerlebnissen zuständigen Teams auf Erkenntnisse stützen, die zuvor nicht verfügbar waren.

So verknüpfen wir Daten zu einem ganzheitlichen Kundenbild:
 
Zusammengeführte Datensätze – Verknüpft IDs aus Online- und Offline-Kanälen sowie geräteübergreifend zu einem einzigen, einheitlichen Kundenprofil.

Flexible Datenmodellierung – Kombiniert unterschiedliche Datenquellen mithilfe von Experience Data Modeling (XDM), das auf Adobe Experience Platform aufsetzt, zu einer gemeinsamen, verwertbaren Datenansicht.
 
Datengestützte Entscheidungsfindung – Ermittelt die Touchpoints, die sich am stärksten auf eine Conversion auswirken, damit ihr eure Ressourcen auf Kundenerlebnisse konzentrieren könnt, die optimale Ergebnisse liefern.
 
Demokratisierter Datenzugriff – Verschafft euren Teams die nötigen Erkenntnisse durch unzählige Aufschlüsselungsmöglichkeiten aller Datenelemente – ohne ein eigenes Datenwissenschafts-Team für SQL-Abfragen beschäftigen zu müssen.

"Wir benötigen ein Gesamtbild jeder Kundin und jedes Kunden, von der Kaufhistorie der Person über ihre Bedürfnisse bis zur Art und Weise, wie sie die Customer Journey durchläuft. Dazu müssen wir unsere Daten auf einer Plattform zentral verwalten können."
Mike Gamble, Director of Analysis and Design
Nutzt personenzentrierte Erkenntnisse mit Customer Journey Analytics.
Erfasst mehr als bloß die Rohdaten auf euren Kanälen, um eure Kundschaft besser kennenzulernen. Erfahrt, wie ihr eure Analysepraktiken durch die Verknüpfung von Web-, Mobile- und Offline-Datensätzen in einer gemeinsamen Kunden-ID weiterentwickeln könnt, um einen vollständigen Überblick über die Customer Journey zu erhalten.