DES DÉCISIONS BASÉES SUR LES DONNÉES
Mieux que le partage des données : le partage des insights
Désormais, toutes les personnes en charge des expériences client peuvent prendre des décisions avisées en s'appuyant sur une vue complète du parcours client.
Découvrez Customer Journey Analytics à l'œuvre.
Regardez cette présentation de notre application d'analytics qui permet à chaque équipe de disposer d'insights cross-canal en temps réel.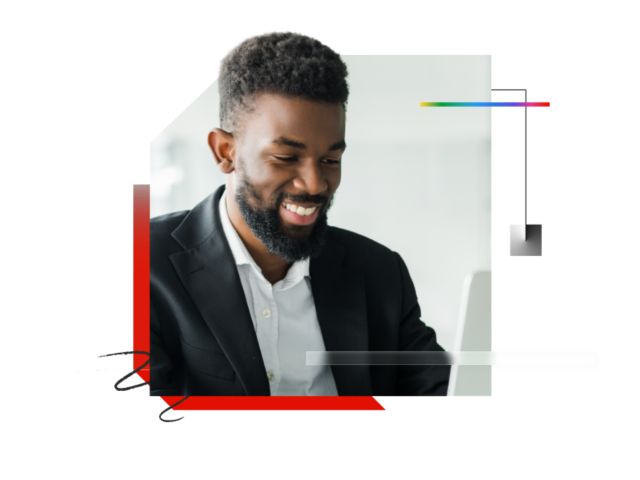 Les données utiles ne sont pas mises entre les bonnes mains.
Dans la plupart des entreprises, une multitude d'équipes et de fournisseurs interviennent dans la création des expériences client sur différents canaux, en ligne et hors ligne. Pourtant, les processus de reporting des données tiennent rarement compte de ce qui se passe en interne, et encore moins en externe. Cette vision fragmentée du parcours client nuit à la cohérence des indicateurs de mesure, freine l'optimisation des expériences et impose un retour en arrière coûteux lorsque les informations cruciales arrivent enfin. Il n'est donc guère étonnant qu'autant d'entreprises pensent ne pas avoir l'agilité nécessaire pour prendre des décisions en temps réel.
Pour créer des expériences personnalisées d'exception, toutes vos équipes doivent disposer d'une vue cross-canal unique des entreprises clientes de façon à réagir rapidement et à bon escient.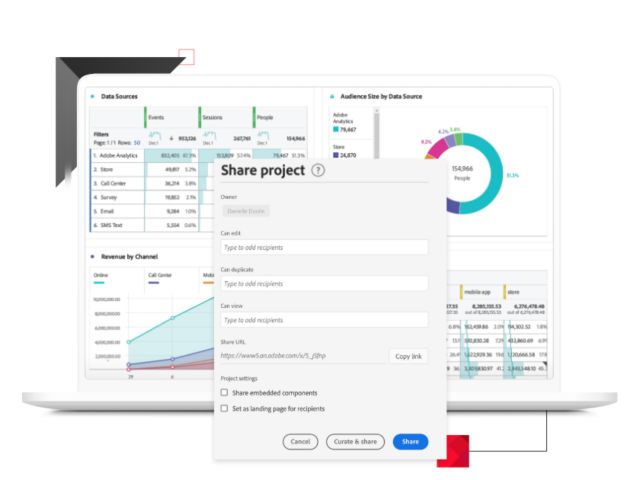 Adobe Customer Journey Analytics transforme les données cross-canal en aperçu clair et unifié des membres de la clientèle, et le rend accessible à toutes les personnes qui en ont besoin. De la direction aux spécialistes de la création d'expériences, vos équipes bénéficient d'insights auparavant enfouis dans des rapports ou complètement inaccessibles. Elles sont donc en mesure de visualiser clairement le parcours client en temps réel et de l'optimiser.
Voici comment nous rendons les données et les insights plus accessibles :
Espace de travail collaboratif - Sans être des spécialistes de la science des données, les membres du personnel peuvent consulter et interpréter rapidement le parcours client via une interface intuitive et collaborative.
Insights clairs, sans informations superflues - Créez, planifiez et partagez des rapports avec les équipes concernées en leur transmettant uniquement les indicateurs de mesure dont elles ont besoin.
Meilleurs outils de confidentialité de leur catégorie - Définissez et exécutez des règles d'accès basées sur les rôles pour autoriser la consultation du parcours client complet sans compromettre la confidentialité des données.

Insights instantanés - Les responsables peuvent superviser l'activité en temps réel dans l'application mobile Customer Journey Analytics Dashboards, où qu'ils soient.

« Au lieu de distinguer les métriques des canaux en ligne et hors ligne, nous avons veillé à capturer tous les indicateurs possibles : activité sur le site web, ventes en magasin, charge de travail du centre d'appel, volumes de retour, commandes annulées, etc. Nous pouvons ainsi prendre les meilleures décisions pour améliorer l'expérience d'achat sur tous les points de contact. »
Ranjeet Bhosale, VP of Customer Marketing and Operations

Customer Journey Analytics au service d'une optimisation orientée données chez OTTO
Découvrez comment OTTO, le géant allemand du e-commerce, a adopté Customer Journey Analytics et faites de même en mettant ces enseignements au service de votre propre optimisation orientée données.
Voyons comment Customer Journey Analytics peut aider votre entreprise.