Aktivierung von Erkenntnissen.
Neue Zielgruppen bedeuten neue Chancen. Jetzt habt ihr die Möglichkeit, beides zu finden.
Entdeckt mit Adobe Customer Journey Analytics neue Zielgruppensegmente, die ihr schnell ansprechen könnt. Auf der Grundlage fortschrittlicher Cross-Channel-Analysen könnt ihr die Aktionen und Interessen eurer Zielgruppen an allen Touchpoints erfassen und so persönliche Beziehungen aufbauen, die Loyalität fördern.
Erlebt Customer Journey Analytics in Aktion.
Seht selbst, wie Customer Journey Analytics eure Arbeit vereinfacht – vom Projekt-Management über die Team-übergreifende Zusammenarbeit bis zum Echtzeit-Reporting.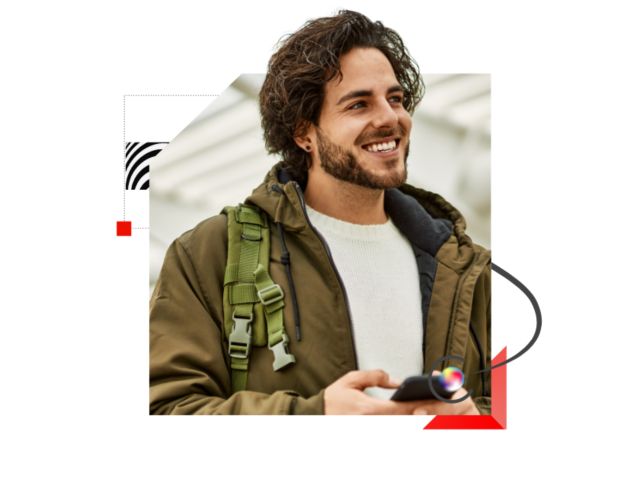 Bringt Ordnung in das Chaos der Customer Journeys.
Die Customer Journey zu verstehen, ist eine schwieriges Unterfangen. Die digitalen Pfade von Kundinnen und Kunden werden immer verschlungener – von Websites über Mobile Apps bis zu Social Media und sogar virtuellen Community-Popups. Es ist aufwendiger denn je, herauszufinden, wo Kundinnen und Kunden Zeit verbringen oder wie sie den Weg zu eurem Angebot gefunden haben. Aus diesem Grund müssen Marken in der Lage sein, relevante Erlebnisse während der gesamten Customer Journey bereitzustellen – Erlebnisse, die informieren, inspirieren und die Entscheidungsfindung unterstützen.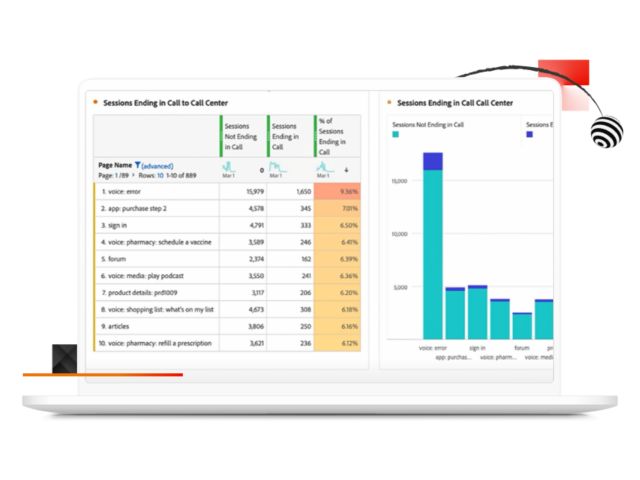 Adobe hat die passende Lösung.
Adobe Customer Journey Analytics unterstützt euch, mit nur wenigen Klicks Kundenaktivitäten auf Online- und Offline-Kanälen zusammenzuführen und so neue Möglichkeiten zu finden, wie ihr eure Zielgruppen erreichen könnt. Erstellt benutzerdefinierte Zielgruppen und fügt aussagekräftige Erkenntnisse zu einheitlichen Kundenprofilen hinzu. Schafft bleibende Eindrücke, um die Markentreue eurer Kundschaft zu fördern, und baut Schritt für Schritt auf jeder neuen Interaktion auf.
 
So erhalten wir aussagekräftige Erkenntnisse:

Zugriff auf umsetzbare Erkenntnisse in Echtzeit.
In Echtzeigt gewonnene Cross-Channel-Erkenntnisse liefern ein präzises Bild von Profilen und Zielgruppen und ermöglichen schnelle Entscheidungen zur Personalisierung von Customer Journeys.

Erstellen umfassender Zielgruppenprofile.
Erfasst die gesamte Customer Journey eurer Zielgruppen und erstellt einzelne Segmente mithilfe benutzerdefinierter Filter wie Aktionen, Customer Journeys und Ereignissen.

Teilen von Zielgruppen-Erkenntnissen.
Teilt die neuesten Zielgruppen-Erkenntnisse für ein einheitliches Kundenprofil, sodass euer gesamtes Unternehmen über Adobe Experience Platform-Programme leicht auf diese Daten zugreifen und sie nutzen kann.

"Unsere Kundinnen und Kunden sind kluge, gut informierte Konsumenten. Mithilfe eines verknüpften Erlebnisses können wir Botschaften, Design-Standards, Ideen und große und kleine Promotions allen bereitstellen, egal ob online oder in unseren Filialen."
Director of Online Creative, The Home Depot
Datengestützte Optimierung mit Customer Journey Analytics bei OTTO.
Erfahrt, wie der deutsche E-Commerce-Riese OTTO mithilfe von Adobe Customer Journey Analytics einzigartige Use Cases ermittelte und aussagekräftige Erkenntnisse gewann, um seine Kundenerlebnisse zu verbessern.