DATENGESTÜTZTE ENTSCHEIDUNGEN.
Unternehmensweit nutzbare Daten sind gut. Unternehmensweit nutzbare Erkenntnisse sind besser.
Jetzt können alle für Kundenerlebnisse verantwortlichen Marketing-Fachleute auf der Grundlage eines vollständigen Bildes der Customer Journey fundierte Entscheidungen treffen.
Erlebt Customer Journey Analytics in Aktion.
Hier erhaltet ihr einen Überblick über das Analyseprogramm, das allen Teams Cross-Channel-Erkenntnisse in Echtzeit liefert.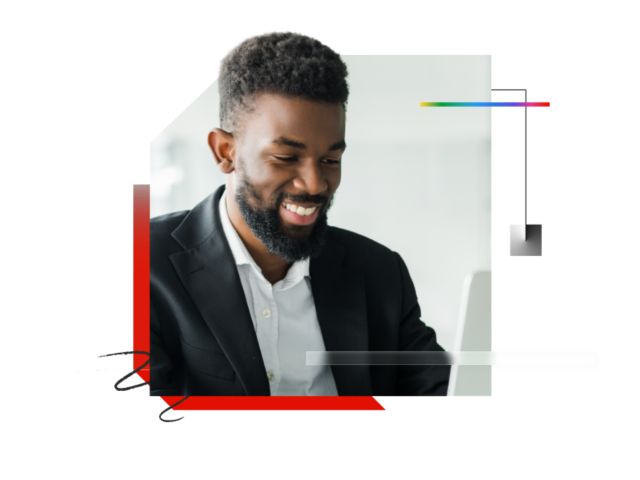 Daten erreichen oft nicht die richtige Person.
In den meisten Unternehmen gibt es mehrere Teams und externe Anbieter, die Kundenerlebnisse für viele verschiedene Online- und Offline-Kanäle erstellen. Wenn diese Teams schließlich Reports erstellen, werden darin oft nicht die Maßnahmen in der gesamten Abteilung berücksichtigt, geschweige denn die der verschiedenen externen Anbieter. Diese fragmentierte Darstellung der Customer Journey führt zu inkonsistenten Metriken, unzureichenden Kundenerlebnissen und kostspieligen Rückverfolgungen, wenn im Nachhinein wichtige Daten erfasst werden. Kein Wunder also, dass so viele Unternehmen finden, dass sie nicht schnell genug agieren können, um in Echtzeit sinnvolle Entscheidungen zu treffen.
Um hervorragende personalisierte Erlebnisse zu ermöglichen, benötigt ihr eine zentrale Cross-Channel-Sicht auf eure Kundschaft, die allen im Unternehmen zur Verfügung steht. Nur so können sie schnell und zielgerichtet Maßnahmen setzen.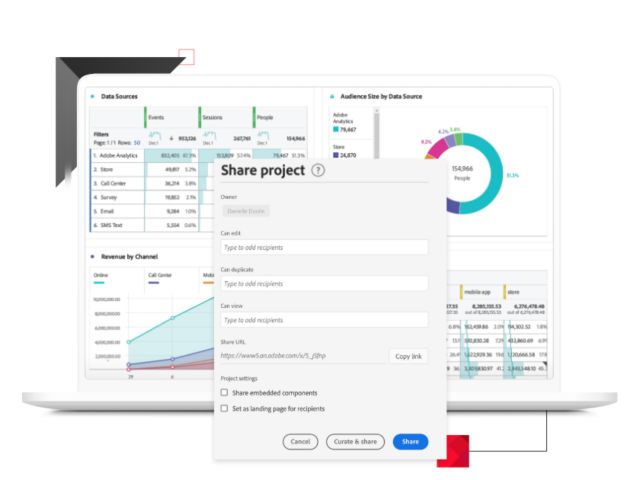 Adobe hat die passende Lösung.
Adobe Customer Journey Analytics transformiert nicht nur Cross-Channel-Daten in ein klares, einheitliches Bild eurer Kundschaft, sondern stellt dieses Bild auch allen zur Verfügung, die es benötigen. Vom CEO bis zu den Entwicklerinnen und Entwicklern von Kundenerlebnissen erhalten Teams Erkenntnisse, die zuvor in Reports verborgen oder überhaupt nicht verfügbar waren. Mit Adobe Customer Journey Analytics sind eure Teams in der Lage, eine übersichtliche, zusammenhängende und aktuelle Customer Journey darzustellen und entsprechende Maßnahmen zu ergreifen.
So verbessern unsere Lösungen den Zugang zu Daten und Erkenntnissen:
Kollaborativer Arbeitsbereich – Alle Mitarbeitenden können über eine intuitive, kollaborative Benutzeroberfläche schnell auf Customer Journeys zugreifen und sie verstehen – auch ohne Expertise in Datenwissenschaft.
Einfach verständliche Erkenntnisse – Erstellt Reports speziell für das jeweilige Team – mit nur den benötigten Metriken und zur individuell festgelegten Zeit.
Erstklassiger Datenschutz – Richtet rollenbasierte Zugriffsberechtigungen ein, damit Team-Mitglieder Zugriff auf die gesamte Customer Journey erhalten, ohne den Datenschutz zu verletzen.

Übersichtliche Dashboards – Mit den mobilen Customer Journey Analytics-Dashboards können Führungskräfte den aktuellen Geschäftsstatus in Echtzeit verfolgen – sogar von unterwegs.

"Anstatt Metriken von Online- und Offline-Kanälen separat zu bestimmen, haben wir uns entschlossen, möglichst alle Daten zu erfassen, darunter die Website-Aktivität, die Verkäufe in den Geschäften, das Callcenter-Aufkommen, das Retourenvolumen und die Auftragsstornierungen. Heute können wir dadurch optimale Entscheidungen treffen und das Einkaufserlebnis an allen Touchpoints verbessern."
Ranjeet Bhosale, VP of Customer Marketing and Operations

Datengestützte Optimierung mit Customer Journey Analytics bei OTTO.
Erfahrt, was ein Vertreter des deutschen E-Commerce-Riesen OTTO zum Umstieg des Unternehmens auf Customer Journey Analytics zu sagen hat, und nutzt die Erkenntnisse des Konzerns bei der datengesteuerten Optimierung der Customer Journey für eure eigene Migration zu CJA.
Finden wir gemeinsam heraus, wie Customer Journey Analytics eurem Unternehmen helfen kann.