Unleash Marketo Engage and watch the results run.
From real-time insights to all-the-time attribution, you can customize your Marketo Engage with almost anything short of your favorite bumper sticker. 
There's so much more to Marketo Engage.
Mix and match these great features to get deeper sales insights, precise attribution and measurements, and even greater performance.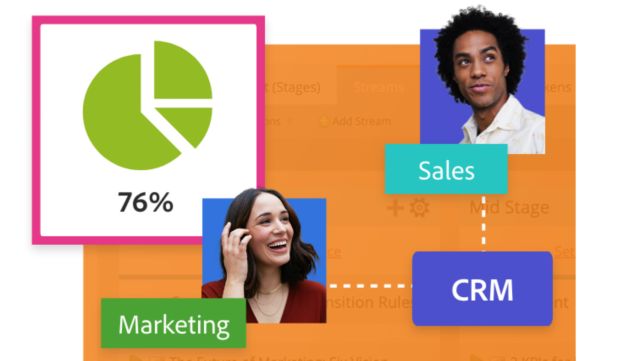 Sales and marketing partnership
Deepen the partnership between marketing and sales with tools that let you quickly understand, prioritize, and engage the best leads right within your CRM.
Get visibility into the revenue impact of every customer touchpoint across all your lead- and account-based experiences with multitouch attribution.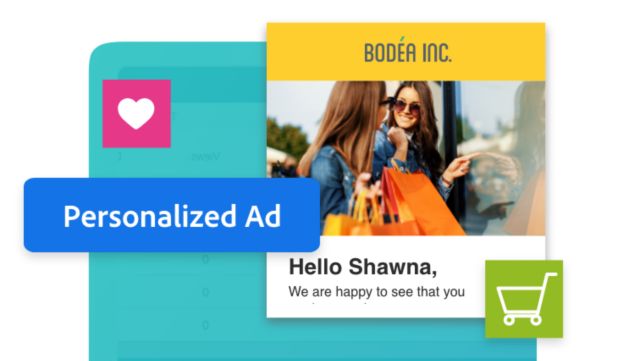 Accelerate nurturing with real-time, personalized website experiences for known and anonymous visitors. Retarget visitors who have bounced with personalized ads.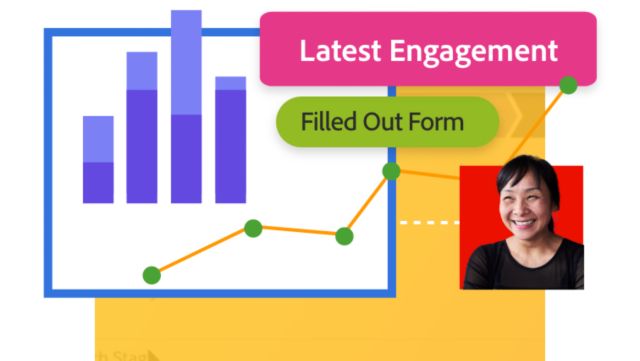 Analyze the buying cycle in real time with advanced customer journey mapping and lifecycle modeling. Answer the most specific and complex questions using advanced business intelligence (BI) analytics and flexible reporting.
Assign permission levels across your team to divide your marketing programs and databases across multiple groups. Test new implementations and major instance changes before pushing them live with a sandbox enviornment.
---

"Through faster, more streamlined collaboration between our marketing and sales teams, we've doubled our Alma community in 12 months and accelerated our time to market in new states by twofold."
Carmen Cedeño, Senior Director of Demand Generation, Alma
Learn how Marketo Engage helps CVSHealth Caremark keep up with its B2B business.
Get the inside scoop from Blair McCracken at CVSHealth on optimizing sales' productivity, improving consumer experience, and achieving the ultimate alignment between sales and marketing.