3 Ways to Streamline Product Innovation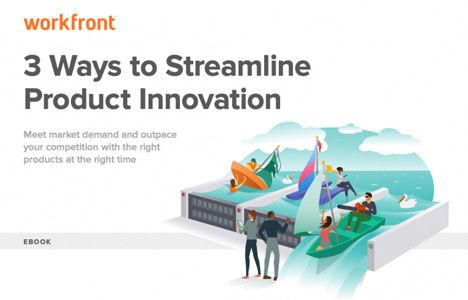 ---
The products a company builds are crucial to its success—equally crucial is the ability to get the right products to market at the right time. The reality is that product teams constantly face increased cycle times, competitive disadvantages, and pressure to meet market demand on-time.
Product teams need alignment around the product roadmap, the ability to standardize and scale work to move with greater speed, and a streamlined approval process to get products through each stage launched on time.
To help you streamline your current processes, this ebook will focus on common product development challenges, including:
Tips on overcoming prioritization challenges

Walkthrough of how automation helps bring the right products to market faster

Ways to build your strategic roadmap
Fill out the form to download the eBook.
Please share some contact information to download the eBook.