Successful Digital Transformation Requires Rethinking Work Management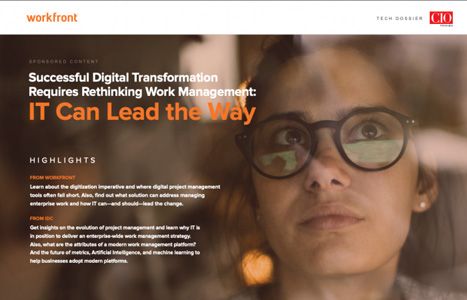 ---
The imperative to drive efficiency in an organization means companies need to ensure they're delivering on initiatives and processes that will bring enterprise-wide change. Unfortunately, different departments often adopt various tools and processes for tracking and collaborating work.
In this whitepaper, the reader will learn more about what solutions can address managing enterprise work and how IT can—and should—lead the change.
Also, find out more on the essential attributes of a modern work management platform, and the future of metrics, Artificial Intelligence, and machine learning to help businesses adopt modern platforms.
Fill out the form to download the eBook.
Please share some contact information to download the eBook.