The Future of Marketing is Creative
Data and creativity are the future.
In the modern age of information, establishing a culture of creative problem solving and empowering human ingenuity gives purpose to data intelligence, transforms your team, and elevates customer experience. And you can be the one to make it happen.
Read The Future of Marketing is Creative to learn about the following:
How marketing leaders deal with information overload
The shift at the intersection of EQ and AI
An action plan to transform your organization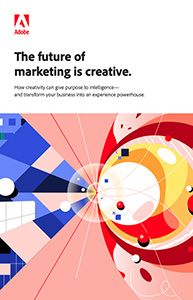 Please share some contact information to download the Guide