Experience the thrill of Adobe Summit EMEA 2023.
It was an inspiring event filled with actionable insight to accelerate experience-led growth.
Watch the keynote now, with on demand session highlights coming soon.
Continue your journey to learn, succeed and get personal.
Discover how to turn your customer into loyal fans by a relevant, timely and effortless customer experience - every time.
Perfectly personalise. Every time. At any scale.
Bring data together with customer-driven insights to target the right message at exactly the right time — every time. Let us show you the building blocks you need to transform your customer's affinity for you from standard to stellar.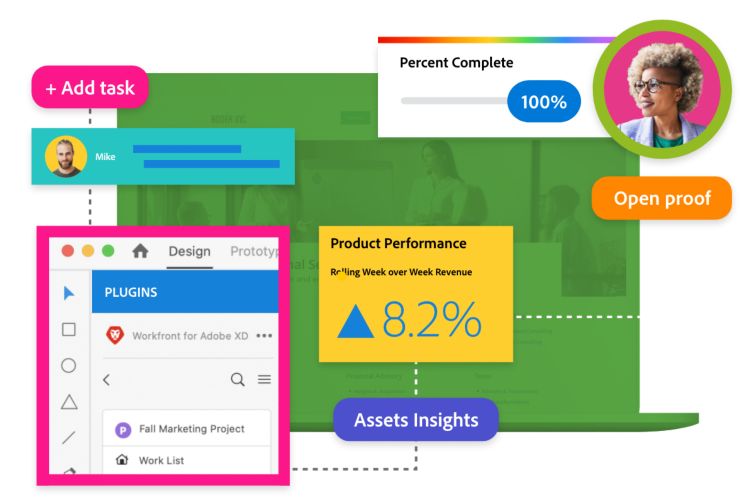 Plan, create, personalise and publish unforgettable content for every customer — at the speed of now.
The demand for personalised content keeps growing — and there are amazing tools here to assist you. With the help of efficient workflows boosted by Sensei GenAI, you can create cross-channel customer experiences at a volume and pace that has not been possible until now.
Deep and relevant data insights & audiences.
Use our customer data platform (CDP) technology to drive real-time personalisation on any channel using online and off-line data insights across your entire business.
Fast and flexible content management.
Employ our marketing workflow technology, our open-source content management system (CMS) and digital asset management (DAM) system to create and manage your business's websites, apps, forms and other marketing and business content.
Personalised customer journeys.
Build a content marketing strategy for your business that delivers personalised content across all channels. It updates the customer experience in real time based on an individual's engagement history. And now, serve that experience at scale to all of your customers.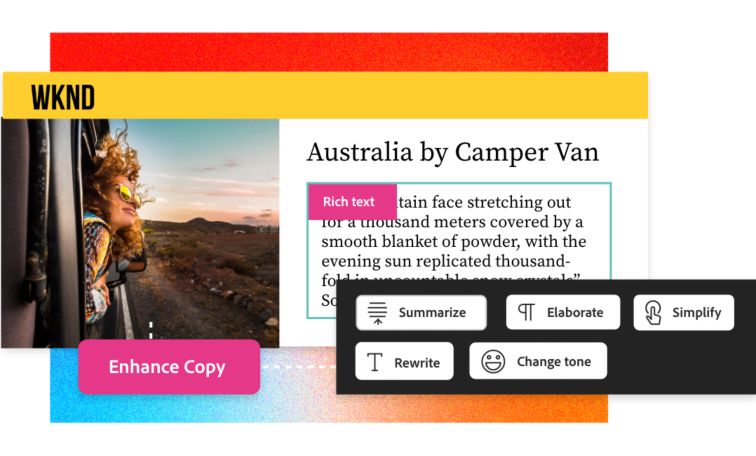 Experience speed and scale with Adobe Sensei GenAI.
At Adobe, we're always innovating to support your business growth. That's why we're excited to introduce you to Adobe Sensei GenAI — our generative AI for Adobe Experience Cloud. It's your co-pilot to help you to connect with more customers.