Read our new study — Personalization at Scale: Bring Forth the Customer and Business Benefits of Experience Excellence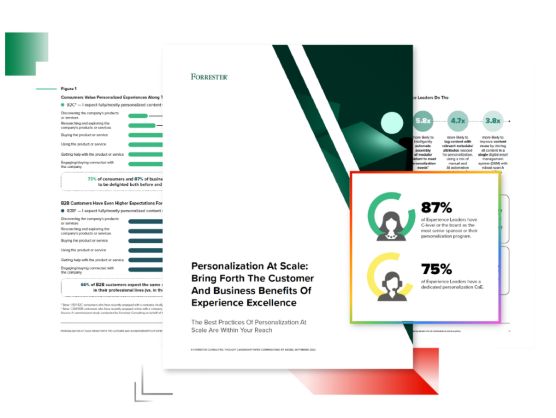 Explore the benefits and best practices of delivering personalized experiences during every step of your customer's journeys.
Adobe commissioned Forrester Consulting to explore the current state and future of personalized customer experiences at scale. Check out the study to learn more about:
 
The value personalization at scale offers customers and businesses. 
Commonly encountered obstacles standing in the way of success.
Crucial capabilities in data, content, and journey orchestration.
Success factors critical to making personalization at scale happen today — and tomorrow.